Flathead veterans to honor acclaimed military officer with flag ceremony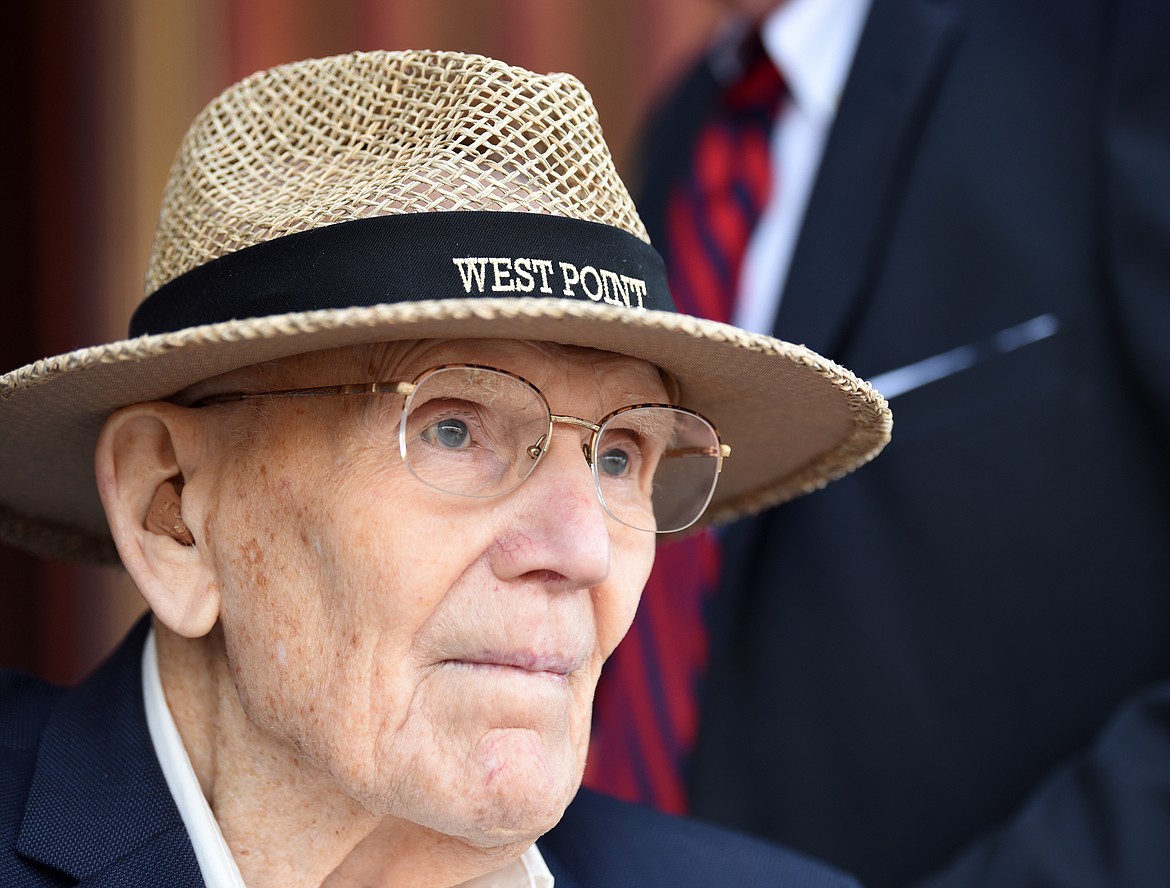 Ret. Maj. Gen. Neil Van Sickle looks up from the hangar at the Wings of Freedom bombers in Kalispell. Van Sickle flew the B-17s and the B-24s during World War II. (Brenda Ahearn/Daily Inter Lake FILE)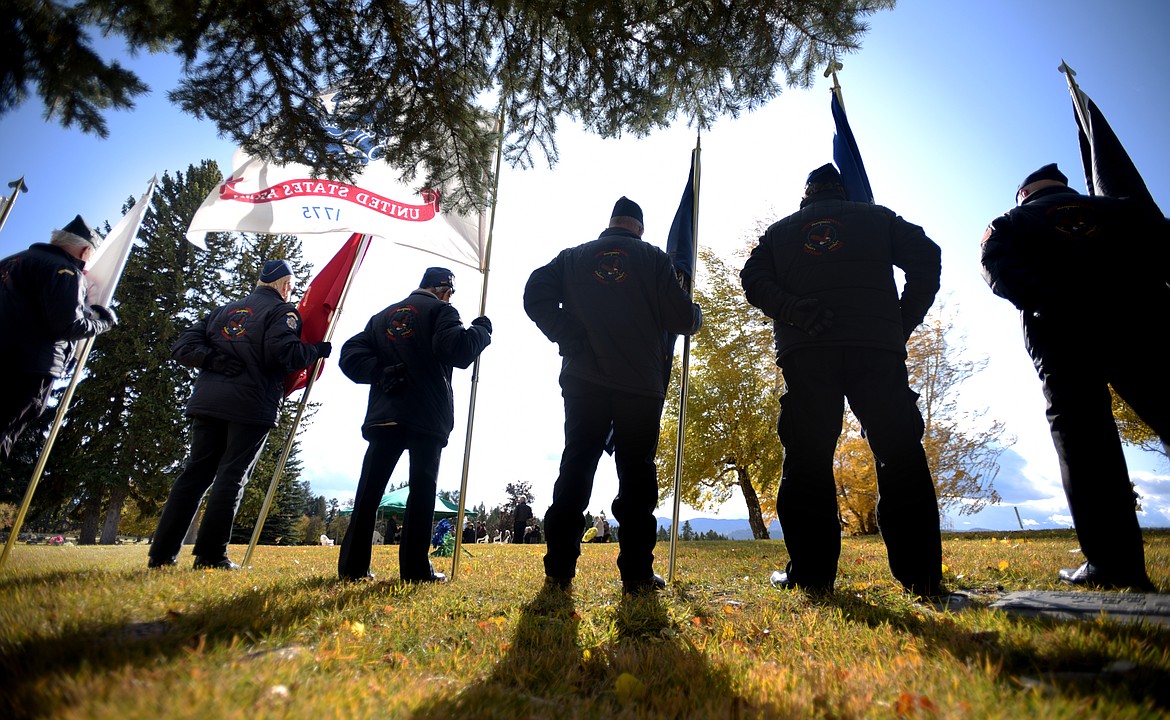 Members of the United Veterans of the Flathead stand at attention and serve as the color guard at the funeral of Maj. Gen. Neil Van Sickle on October 22, 2019 in C.E. Conrad Memorial Cemetery in Kalispell. Van Sickle will be honored on Memorial Day this year as the United Veterans of Flathead Valley raise a flag in his honor. (Brenda Ahearn/Daily Inter Lake FILE)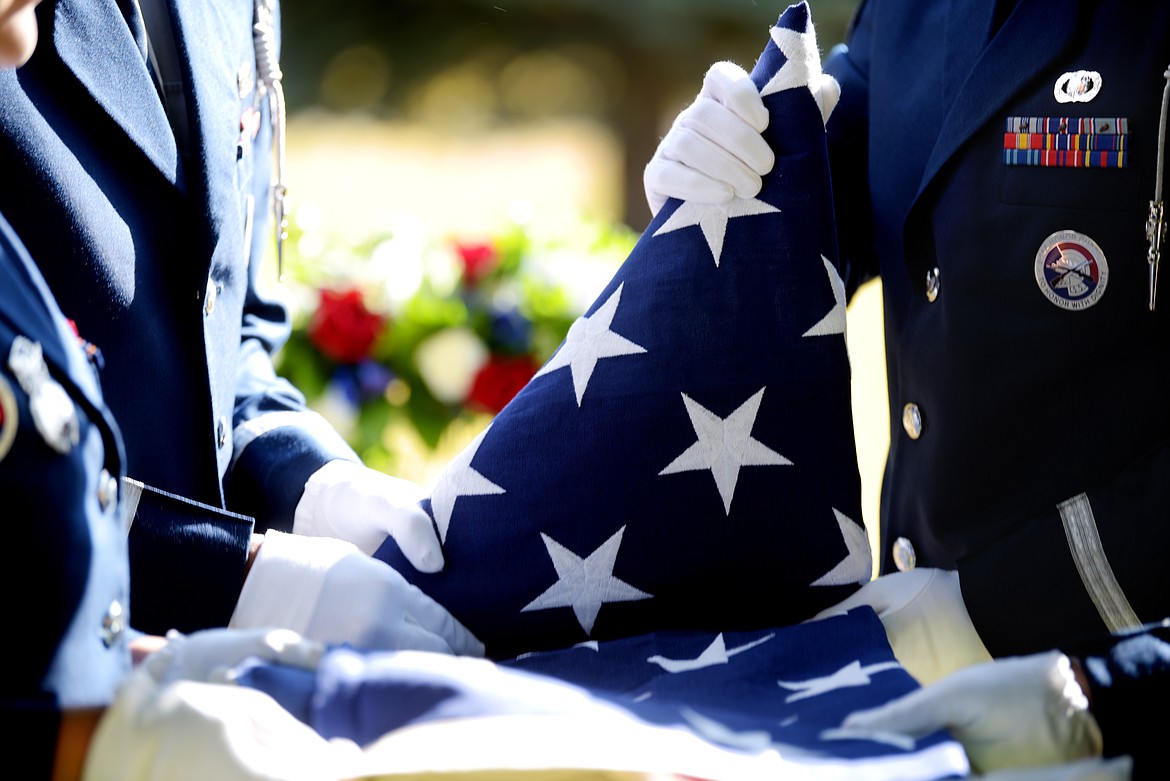 Members of the Malmstrom Air Force Base Honor Guard carefully fold the flag that will be presented to the family at the funeral of Neil Van Sickle on Tuesday afternoon, October 22, in C.E. Conrad Memorial Cemetery in Kalispell. Staff Sgt. Joshua Crist presented the flag to Kathleen Leatham, on of Maj. Gen. Van Sickle's daughters. (Brenda Ahearn/Daily Inter Lake)
Previous
Next
by
Lynnette Hintze
Daily Inter Lake
|
May 24, 2020 1:00 AM
Maj. Gen. Neil Van Sickle was the oldest living West Point graduate when he left this world at 104 years old on Sept. 29, 2019, and while it's a marvel to reach that ripe old age, it was the wide-ranging accomplishments throughout the many decades of his live that are the measure of the man.
Van Sickle, who was interred in C.E. Conrad Memorial Cemetery, will be honored on Memorial Day as the United Veterans of Flathead Valley raise a flag in his honor. The ceremony begins at 12:30 p.m. Monday at the monument in the veteran section of Conrad Cemetery. In addition, the Parade of Flags will line the route to and from the monument in remembrance of individual veterans who have been so honored by their families.
"Dad viewed attending West Point as the only way to get his college education, and also as the means of accomplishing his desire to serve this country," Van Sickle's son Peter said during the eulogy for his father. "He was very proud to have been a West Point graduate."
Van Sickle, a North Dakota native whose military career took him and his family around the country before he moved to the Flathead Valley in 1987, returned a number of times for West Point's Class of 1938 reunions, the last time in 2013 for the 75th class reunion.
His military career began in 1932 when he enlisted in the North Dakota National Guard. Two years later he was appointed to the United States Military Academy at West Point.
In December 1940 he was transferred to the Army Air Corps after completing flying school at Kelly Field, Texas. He served with the Army Air Forces Antisubmarine Command in the North Atlantic area early in World War II as a squadron commander and in various staff positions, according to the official memorial article used in the West Point Association of Graduates magazine, "Taps."
In 1944 he served on the staff of the 73rd Wing on Saipan and flew 16 combat missions against Japan. At the end of the war he was deputy commander of the 497th Bombardment Group.
Van Sickle served successively in diplomatic, arctic, congressional liaison and high-level budget planning, operational and training activities. In April 1957 he was assigned to the United States-Taiwan Defense Command as assistant chief of staff for operations, promoted to brigadier general, and named chief of staff in October 1958. His next assignment was to Headquarters Pacific Air Forces at Hickam Air Force Base, Hawaii, where he served as assistant chief of staff for operations until 1961.
By 1965 he had assumed command of the U.S. Air Force Recruiting Service, and in 1969 he was assigned to Air Force Headquarters in Washington, D.C., as Air Force deputy inspector general.
As a command pilot, rated navigator and radar observer, Van Sickle logged more than 7,000 hours of military flying in all types of aircraft. He was well-known in civil and military aviation for his widely read textbook, "Modern Airmanship," which deals comprehensively with flying in modern aviation.
"Continuously updated through eight editions over 30 years, it became known as the 'Airman's Bible,'" Peter recalled.
Van Sickle's decorations included the Legion of Merit, Bronze Star Medal, Air Medal with two oak leaf clusters and the Air Force Commendation Medal.
"HE WAS certainly a successful military officer, as is exemplified by his rank and the breadth of his career," Peter Van Sickle told the Daily Inter Lake in an email, adding that he also was "an accomplished horseman and trainer who loved to share his passion with others."
Van Sickle was an avid explorer and adventurer who loved to travel by canoe, logging thousands of miles by canoe throughout his life. He held a lifelong fascination with the North American fur trade. That interest resulted in a comprehensive book about the fur trade. "The Indian Way," which he co-authored with Eveln Rodewald in 2011 at the age of 96.
There seemed to be no boundaries to Van Sickle's interests. He was a self-taught classical scholar and a voracious reader, Peter noted. On his 100th birthday he quoted by memory from Alfred Lloyd Tennyson's "Ulysses," a tale of adventure, tragedy and heroism.
"I learned early in my life about respect for others — no matter their station in life," Peter wrote in his email to the Inter Lake. "I learned this from those invited into our home as guests, at our dinner table, on outings like horseback rides, while canoeing and in my own everyday life." He made a habit of inviting visiting officers from around the world to breakfast in our home."
News Editor Lynnette Hintze may be reached at 758-4421 or lhintze@dailyinterlake.com.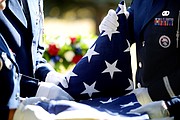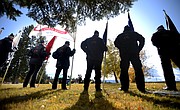 ---