Convicted rapist accused of violating probation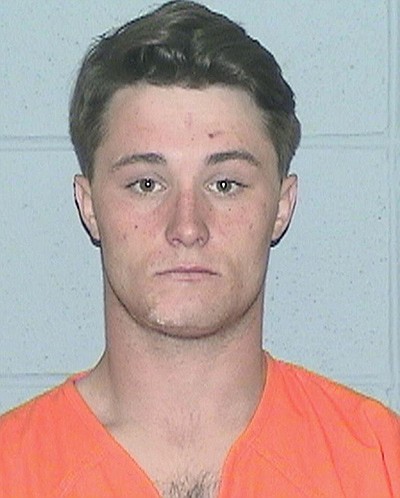 by
Scott Shindledecker
Daily Inter Lake
|
May 22, 2020 1:00 AM
A Kalispell man who raped a teenage girl while she slept is accused of violating his probation and is back in jail.
Kaleb James Arends, 20, entered an Alford plea in 2018 to one count of sexual intercourse without consent and received a six-year deferred sentence.
During sentencing, both the prosecution and defense agreed to the sentence, which District Court Judge Heidi Ulbricht delivered in May 2018.
According to the affidavit of probable cause, the Child Abuse Hotline called the Flathead County Sheriff's Office in January 2018 to report that Arends had allegedly raped a 15-year-old girl while she was asleep.
According to the document, a detective spoke to a witness who said that on Jan. 13 she was at a party where people had drank alcohol. She said her friend, the victim, was intoxicated, and that she saw Arends having sex with the victim while she was either asleep or passed out.
According to the court document, the friend said Arends told her to "cover up" for him, so that he wouldn't get in trouble.
A court document filed May 15, 2020, by a Kalispell probation officer detailed the alleged violations and supporting evidence.
Three of the four alleged violations stem from a party involving about 30 people that occurred April 19. Flathead County Sheriff's Office deputies spoke with Arends at the party and also with several juveniles, including a 14-year-old female, a 16-year-old female, three 17-year-old females and four males 17 and under.
Part of Arends' probation conditions included him not having contact with minors.
Deputies also issued Arends a ticket for being a minor in possession of alcohol and for taking a breath test which showed he had a blood alcohol level of .032, four times the legal limit.
Other conditions of his probation were that Arends not consume alcohol.
The fourth alleged violation dealt with Arends missing several court-mandated sex offender treatment classes.
The document also included a report from April 2019 in which Arends allegedly had marijuana pipes in his bedroom.
If a judge determines Arends violated his probation, the probation officer recommended a 10 year sentence, with five suspended, to the Department of Corrections.
When Arends was sentenced in May 2018, County Deputy Attorney Alison Howard said the victim and her father were on board with the plea agreement, but didn't wish to appear at the hearing.
"They are both ready to put this behind them and move forward with their lives," Howard said then.
Arends' attorney Alisha Backus told the court that Arends missed an opportunity to enlist in the U.S. Navy, but he was finishing up his school work online and was on track to graduate.
Ulbricht told Arends that the local community affords him the best chance at rehabilitation.
Reporter Scott Shindledecker may be reached at 758-4441 or sshindledecker@dailyinterlake.com.
---