Whitefish Songwriter Festival slated for September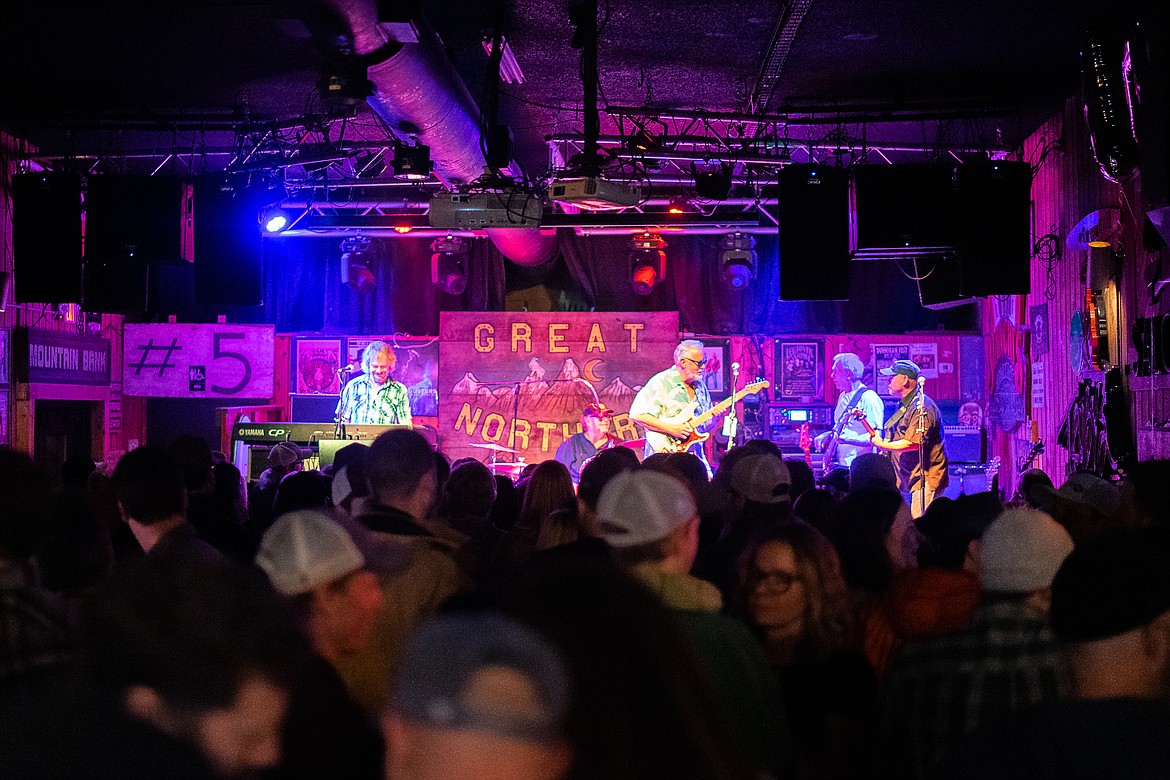 by
Daniel McKay
Whitefish Pilot
|
May 21, 2020 1:00 AM
Despite this spring's coronavirus closures, the inaugural Whitefish Songwriter Festival is still set to take the stage in September.
The festival was announced last fall and is scheduled for Sept. 17-19 in downtown Whitefish. The festival is expected to feature more than 20 songwriters in 30-plus shows spread out around downtown shops and restaurants.
Cari Klepper, Executive Producer of Chinook Events, the company promoting the festival, said right now she's staying optimistic.
"We're very sensitive obviously and the safety and wellbeing of our songwriters and fans is our number one priority. Because it's in September, we've got our fingers crossed, and we're hoping — I know Montana has done very well compared to other states, but still, it only takes one. So we're really kind of waiting to see how things go now that they're opening everything up a bit. If that proves to be successful, then we're probably going to keep everything scheduled. It's kind of one day at a time really."
With the festival's format, the decision making also comes down to the local guidelines for venues and restaurants, she added.
The shows are hosted at local restaurants, cafés and bars, rather than in big venues, giving the performances a more intimate feel.
"Our model is basically to host all of our events, everything in the venues in downtown Whitefish, so we're using the bars, restaurants and the theaters. We're kind of following those guidelines. If they're saying whatever has to happen in those venues, we have to follow those guidelines," Klepper said. "If they're open and able to accommodate those events, then we'd go forward."
The decision will come down to safety and guidelines, Klepper said, and they're not afraid to make changes if need be. The Whitefish festival's sister show in Red Lodge has already been postponed from June to August.
Some Montana musicians are set to be featured in the festival, such as Kostas from Belgrade, Haeli Allen from Lewistown, Jessica Eve from Billings, Sean Devine from Paradise Valley, Marcedes Carroll from Bozeman and more.
The festival also plans to showcase top Nashville songwriters like Brett Jones and Even Stevens.
The style of the performances is what makes the festival special, Klepper said.
Rather than big-name artists, generally the songwriters are the writers of the hit songs themselves, and not the artists that made them famous.
Among the artists performing, seven all have at least one No. 1 song, and between them there are 30 hit songs written by the songwriters.
"When you hear about a music fest you hear about a performer that's probably a headliner that gets up on a stage and performs their music. That's the conventional songwriter festival. This is about the songwriter, about where the song came from. The artists themselves people may not even know, but their songs are famous or will be famous someday," Klepper said. "It's basically a listening room for the experience. They tell the story about the song and then they play it, just like they're sitting in your living room with a guitar."
The Whitefish festival is a production of Rocky Mountain Songwriter Festivals Inc., a nonprofit that began with the original Red Lodge Songwriter Festival with the goal of promoting music education.
The songwriters, who are expected from Montana, Idaho, Wyoming, Alberta, Nashville and more, are set to perform their songs and tell stories of how their music came to be at venues around Whitefish.
The festival is also partly supported by the Explore Whitefish grant program, which provides funds to local nonprofit organizations and Whitefish Convention and Visitors Bureau business members that bring events and programs to Whitefish's shoulder seasons.
The festival will post future updates on their website and the event's Facebook page. Each week, the Facebook page will also feature a few of the festival's songwriters, explaining their backstories and what they'll bring to the festival.
For more information on the Whitefish Song Writers Festival, visit whitefishsongwriterfestival.org/
---