Whitefish Mountain Resort keeps pass prices same as last season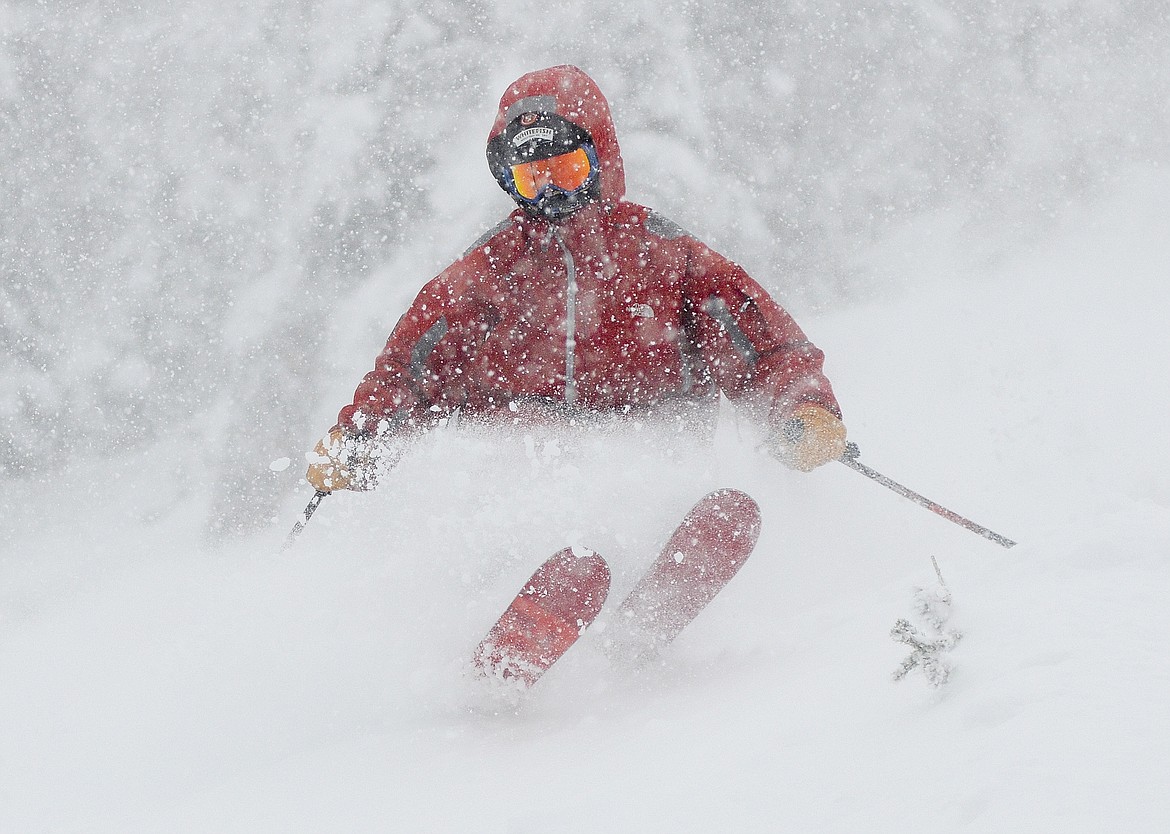 Whitefish Mountain Resort announced Wednesday that it will not increase season pass prices for 2020/2021 winter season.
An adult season pass will be priced at $675 through Sept. 30.
Whitefish Mountain Resort is also pledging to donate $25 to the North Valley Food Bank for the first 100 passes paid in full.
"Needless to say the 2019-20 season ended in a way that none of us want to experience again," Dan Graves, CEO for Whitefish Mountain Resort, stated in a media release. "It was a bummer for all of us who love to ski and ride. I know that I wasn't ready to stop skiing in mid-March. It was also a bummer for the resort because it eliminated three weeks of revenue that is important to our cash flow. As one can imagine, we have a relatively brief period of time to earn enough to maintain our large infrastructure of buildings and equipment, and continue to invest in improvements for you to enjoy and for the resort to stay competitive in the marketplace. So, closing the last three weeks of the season and taking a hit of over $1 million to the bottom line certainly impacted our planning for the year. That said we recognize our guests were also impacted significantly which is why we wanted to keep rates where they were and stress our payment plans"
Projects planned in the Hellroaring Basin area remain on track, Graves said.
"As we roll out these season pass rates for the 2020-21 season, I am excited to report that we are still planning to proceed with the Hellroaring Lift and Trail project this summer even in light of the early closing of last winter," said Graves. "Our goal has always been to provide quality products and services at a value even when the weather doesn't cooperate or a pandemic hits. I look forward to next winter and the world hopefully getting back to normal."
Also new for 2020-21 is the resort's refund policy: Any passholder that purchases a pass by Sept. 30, 2020 and decides, for any reason, to request a refund, the resort will honor the request in full as long as the request is made prior to opening day. After the ski season begins, the standard refund policy goes into effect.
Currently the ski area is scheduled to open Dec. 10, 2020 through April 11, 2021, conditions permitting.
Whitefish Mountain Resort offers "3 Ways to Pay" for season passes: pay in full, pay "Half now, Half Later" (with auto-payment on November 1), or the Installment plan. The Installment plan will take up to six equal payments beginning at time of purchase and subsequent auto-payments with the final payment on Nov. 1.
For a full list of season pass and program prices, visit skiwhitefish.com.
---