Polson man arrested for forgery, burglary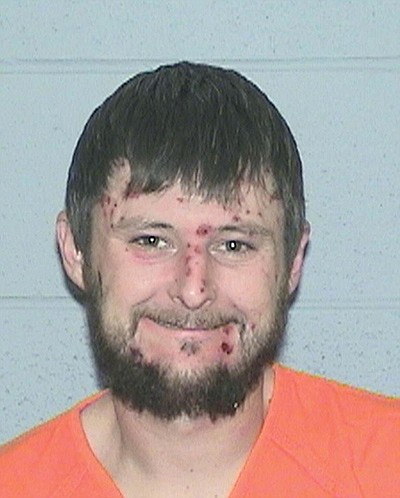 by
Scott Shindledecker
Daily Inter Lake
|
May 26, 2020 1:00 AM
A Polson man is facing charges from a 2019 incident after he was recently arrested in Flathead County.
Matthew Logan Semsak, 32, was arrested Sunday, May 10 on a warrant for one felony count of forgery and a felony burglary charge relating to a number of incidents in Flathead County.
Officials say he forged several checks and unlawfully used credit cards that didn't belong to him.
According to the criminal complaint against Semsak, a woman spoke with a Kalispell Police Department officer on June 20, 2019, to report the fraudulent use of her checks and credit card. She reported her purse, checks, and credit card were stolen from her car while it was parked in Polson.
The woman reported the theft and was notified her credit card and checks were being used in Polson and Kalispell. She said there were unauthorized charges in four Flathead County stores. The amount totaled $1,910.26.
The officer reviewed surveillance video from three of the stores and saw Semsak allegedly making the purchases. He also had video of a man using the woman's credit card at a store in Kalispell July 5, 2019, for items totaling $505.99.
Then, on Aug. 20, 2019, a Kalispell Police detective spoke with Semsak. He allegedly told the investigator a man named Mac Davis took a purse out of an open window of a Dodge parked near the marina in Polson. Semsak allegedly admitted to making some of the purchases, but also said he was made to do it by Davis.
The detective said Semsak didn't tell him where he could find Davis and Semsak didn't have permission from the woman.
In another incident, Semsak is accused of stealing a number of items from a Kalispell residence.
The victim called the Flathead County Sheriff's Office July 7, 2019, to report the burglary. He said when he returned home to find his checkbook, cash, chainsaw and other items missing from inside his Willow Glen home.
The victim said he was away from home the previous night. While there didn't appear to be any sign of forced entry, a hidden key appeared to be in a different location.
The victim also said he had a call from a business in Spokane asking permission to cash a $300 check from Matthew.
According to the charging document, Matthew was described as shorter, scruffy looking with a flat billed hat. The victim didn't give authority to cash the check and believed Matt was Matthew Semsak.
Then, on Aug. 7, 2019, a Sheriff's Office investigator spoke with Semsak. The accused said he used to be friends with the victim but was upset with him and allegedly went into the victim's home without permission and stole a checkbook.
Semsak also said he tried to cash a check at a Spokane business and at a bank in Evergreen, according to the court document.
Semsak is lodged in the Flathead County Justice Center on $25,000 bail. Semsak faces a total of maximum term of 23 years in the Montana State Prison. He may also be ordered to pay restitution.
Reporter Scott Shindledecker may be reached at 758-4441 or sshindledecker@dailyinterlake.com.
---