A career of caring for veterans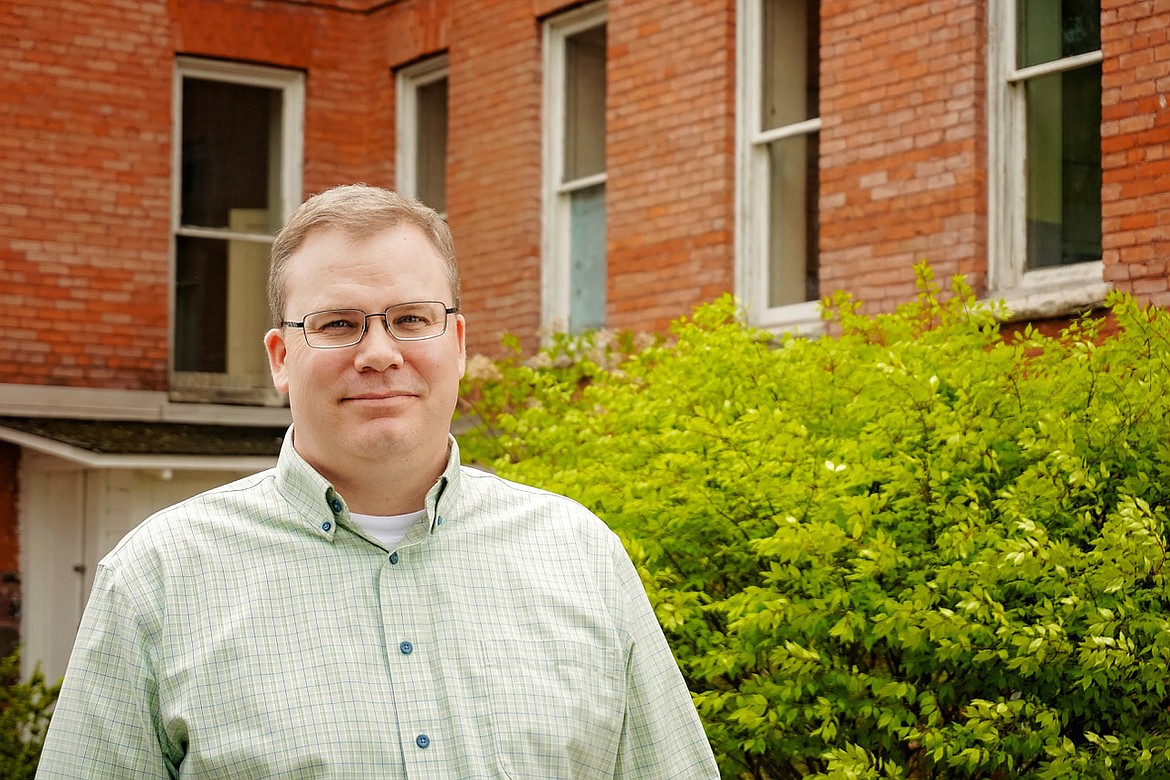 With a strong family background of military service, Jordan Underdahl says he enjoys serving as the Administrator at the Montana Veterans Home in Columbia Falls. (photo provided)
by
Jeremy Weber
Daily Inter Lake
|
May 25, 2020 1:00 AM
After a career of caring for wounded soldiers in the U.S. Army Reserve, Joren Underdahl is continuing his care of veterans as the Administrator of the Montana Veterans Home in Columbia Falls.
Since 2010, Underdahl has been in charge of the Montana Veterans Home, a 105-bed skilled nursing facility and 12-bed domiciliary for honorably discharged veterans and their spouses that has been owned and operated by the state since its inception in 1895. Originally built to care for veterans of the Civil War and Indian Wars, the facility now cares for veterans of World War II, Korea, Vietnam and more.
For Underdahl, the best reason to work at the facility is simple.
"Of course it is the veterans," he said. "We work with a great bunch of veterans, from combat veterans to peace-time veterans from the World War II era up through the Vietnam era right now. These people spent a big part of their lives keeping this country safe and it is our turn to take care of them. Their stories are great and make this an amazing place to work."
Raised on a farm east of Conrad in rural Toole County, Underdahl made the trip 40 miles each day to school in Shelby, where he graduated from high school in 1990 before attending Montana State University in Bozeman.
A family history of military service helped steer Underdahl into the Montana Army National guard as a high school senior, where he served as a tanker in an armored unit while in school in Bozeman. Undecided about his major, Underdahl finished his basic classes while pondering his future. It was not until getting advice from his friends and family, especially his aunt who was a nurse, that he decided to pursue a nursing degree.
While finishing his nursing degree, and with the help of his roommate, Underdahl met Nancy, the woman who would become his wife in 1995. It was also during this time that Underdahl learned that his nursing skills could lead to a promising career in the Army Reserve after his graduation from nursing school in 1996.
"At some point, my First Sergeant had mentioned that nurses could get a direct commission, so I made the switch from Sergeant to Lieutenant after I received my nursing degree," Underdahl said.
Underdahl was serving with the Guard when he and Nancy moved to the Flathead Valley in 2002 and it was not long until he was called to active duty and sent to Landstuhl Regional Medical Center in Germany. As an Army Nurse Corps officer at the largest US medical facility outside the United States, Underdahl cared for soldiers injured in Iraq and Afghanistan as part of Operations Enduring Freedom and Iraqi Freedom. As part of a combat support hospital unit from Utah that pulled in personnel from around the region, Underdahl dealt with multiple flights of wounded each day while in Germany for over a year.
"It was definitely quite an experience," he said. "I dealt with things I would never have gotten to experience in my nursing career in Montana, both good and bad, while confronting the horrors of wartime injuries."
After returning to the Flathead Valley, Underdahl made the decision to continue his care of veterans by accepting the position of Director of Nursing at the Montana Veterans Home in 2006.
"After spending more than a year taking care of active-duty soldiers, I thought the move to the Veterans Home was the right thing for me,' he said. "I had gotten to take care of a lot of younger veterans, this job would give me the chance to work with the older ones."
The Army Reserve was not done with Underdahl, though. He was called back into service in 2008 when he was sent to Florida for a year to help wounded soldiers make the transition back to domestic life.
After returning to the Veterans Home, Underdahl took over as Administrator in 2010 and retired from the Army Reserve to be in Columbia Falls full time with Nancy and their children Hunter, 18, Abbey, 17 and Jake, 10.
With a maternal grandfather who served in the Navy in World War II, a paternal grandfather who was in North Africa and Europe with the Army in World War II and a father who was an Army aviator during the Vietnam era, Underdahl says he feels right at home with the veterans he cares for every day.
"We are fairly lucky when it comes to maintaining our staff, which when it comes to any nursing home can be a real struggle," he said. "Our biggest challenge is probably having to deal with all of the government regulations, as nursing homes are one of the most regulated industries in the country. With both the federal VA and the DPHHS survey agency with oversight of our operations, we have two sets of rulebooks that we have to play by and two groups that want to come in every year to make sure we are doing what we are supposed to. Like any job, there are always some headaches, but it is a great job, and I wouldn't want to be anywhere else."
---