Whitefish yarn store relocates, expands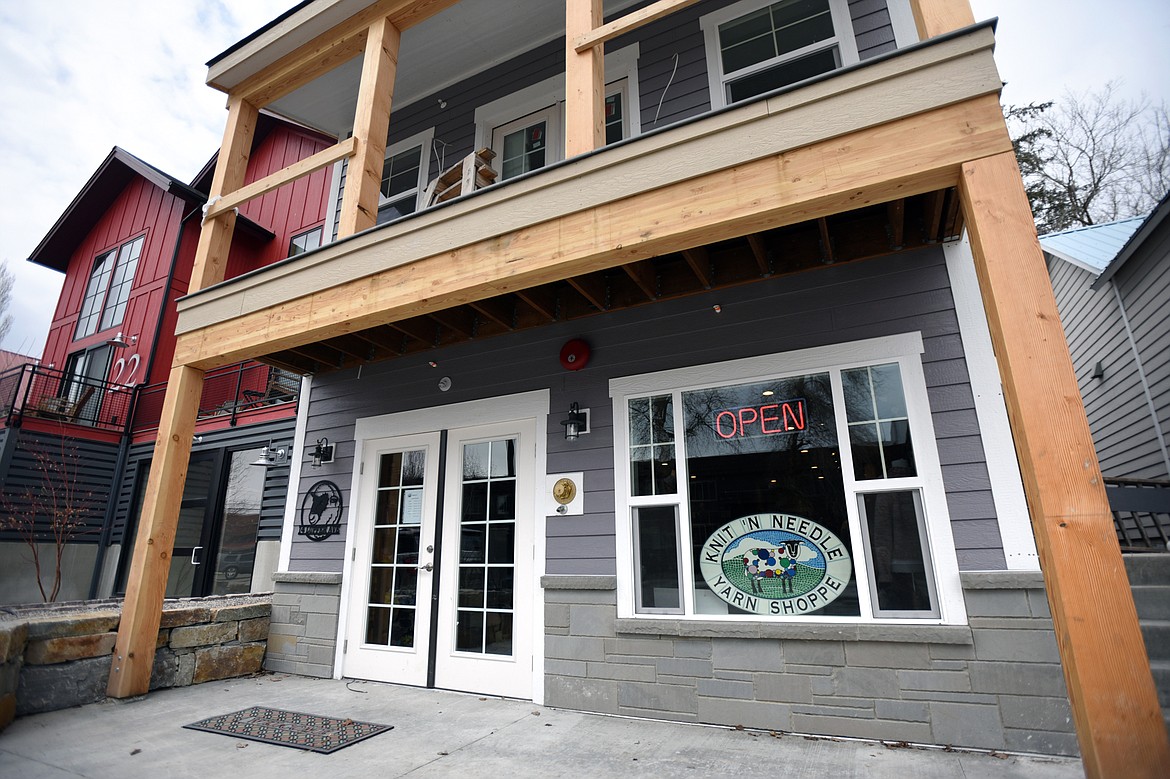 Polka Dot Sheep Fine Yarns is housed in a new building in the same location, 14 Lupfer Avenue in Whitefish. (Casey Kreider/Daily Inter Lake)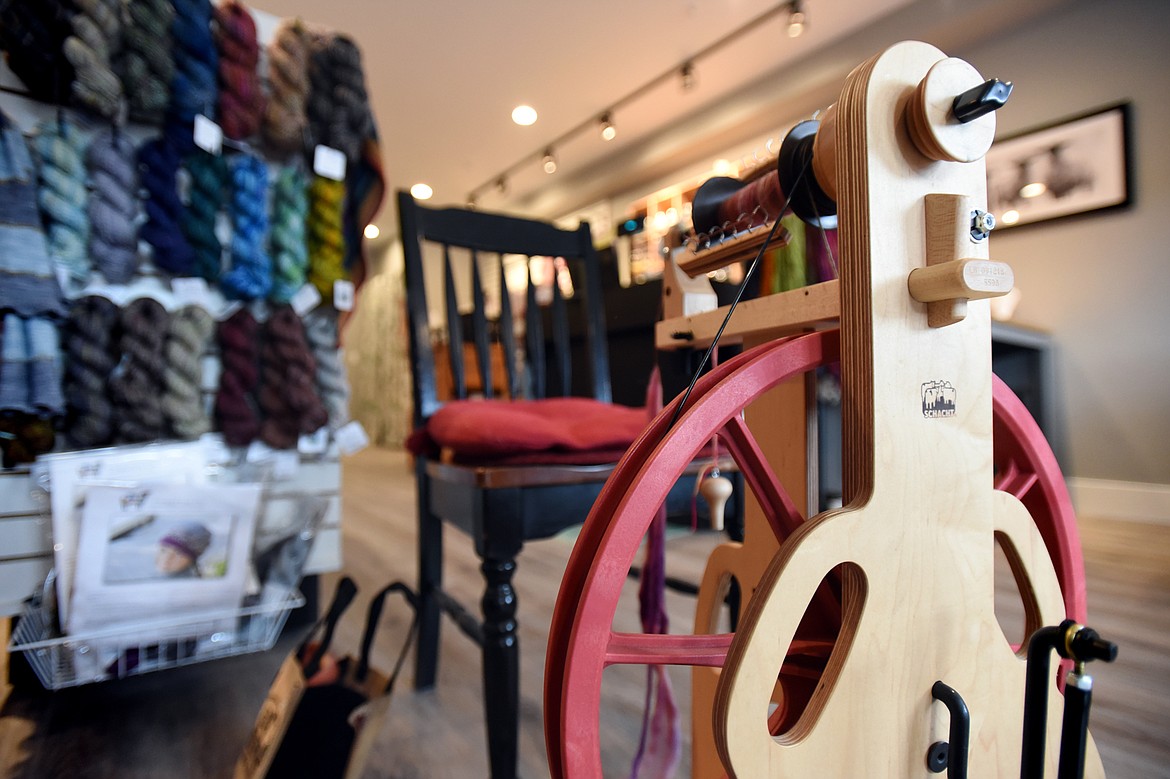 A traditional spinning wheel at Polka Dot Sheep Fine Yarns in Whitefish on Wednesday, March 25. (Casey Kreider/Daily Inter Lake)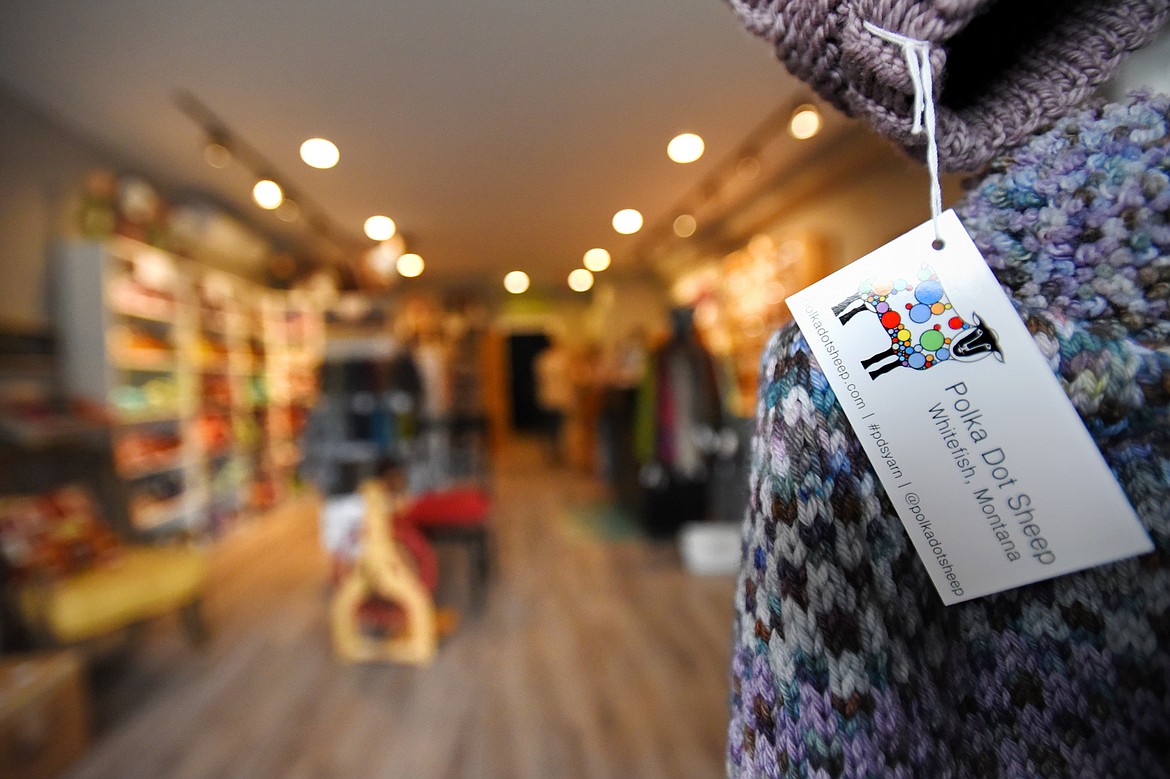 Polka Dot Sheep Fine Yarns is located at 14 Lupfer Avenue in Whitefish. (Casey Kreider/Daily Inter Lake)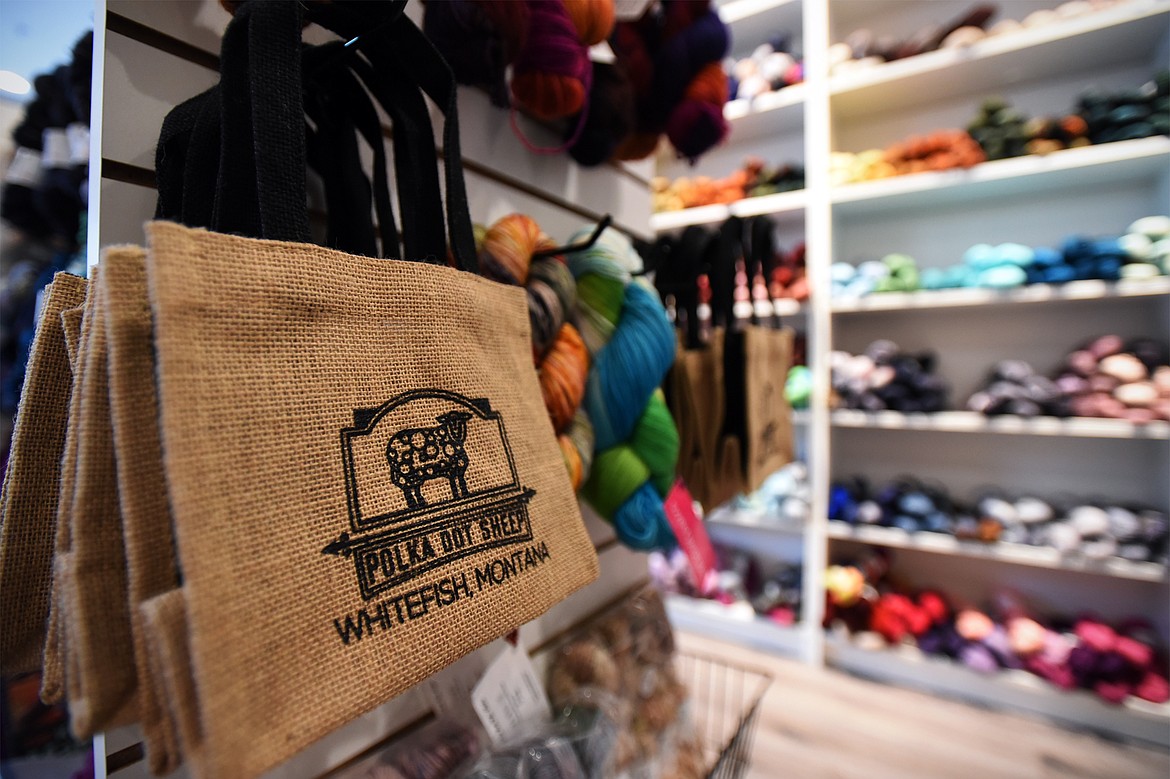 Polka Dot Sheep Fine Yarns creates their own hand-dyed yarns in their dye studio while also carrying yarn from an ever-changing selection of yarn producers. (Casey Kreider/Daily Inter Lake)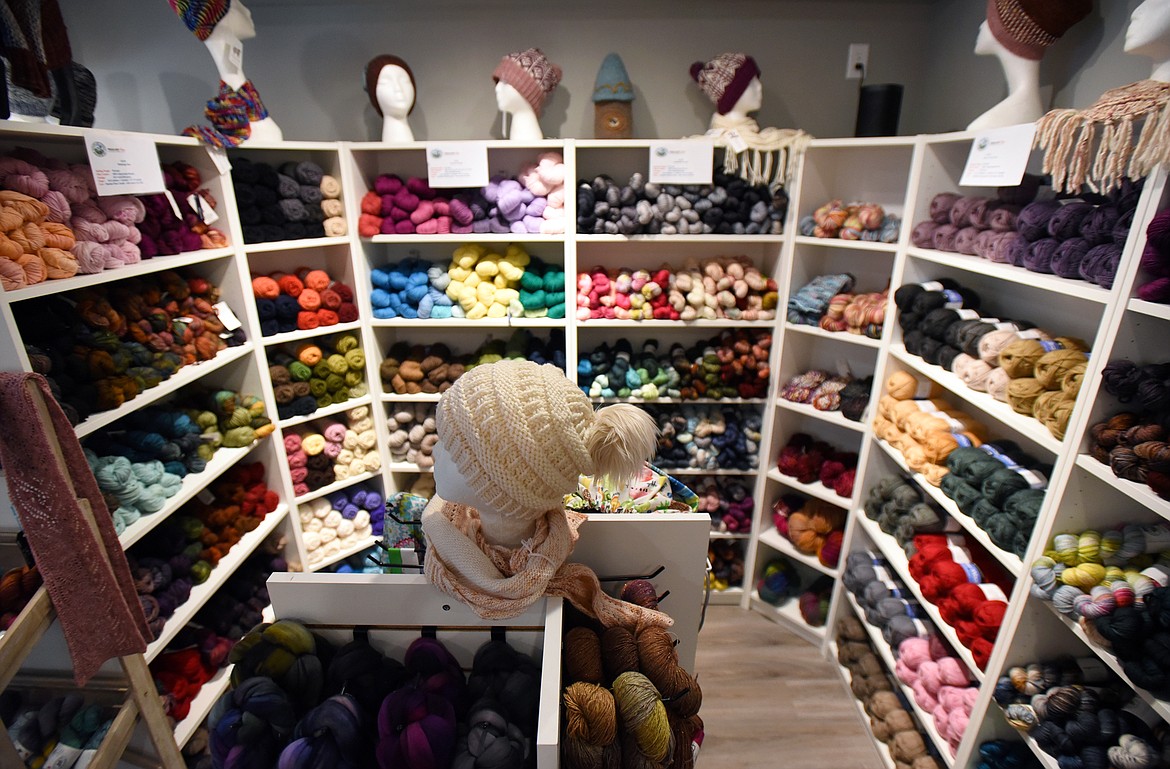 A selection of yarn, knit hats and scarves is on display at Polka Dot Sheep Fine Yarns in Whitefish.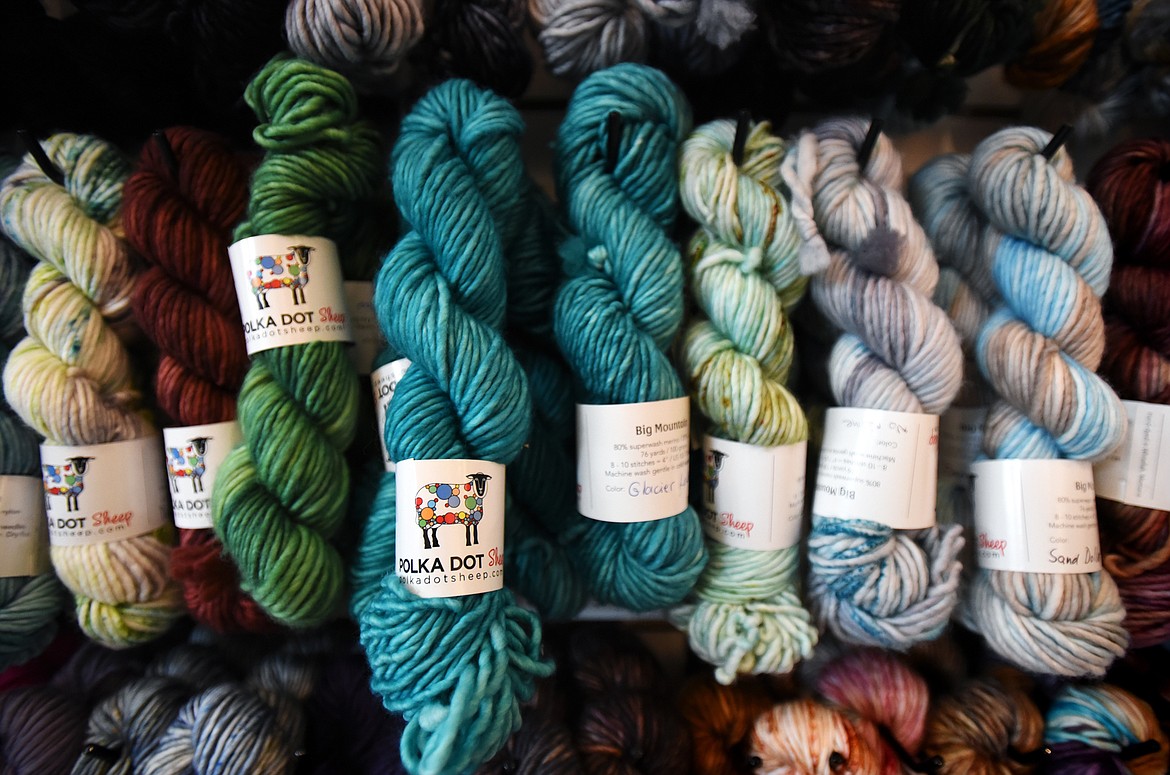 Polka Dot Sheep Fine Yarns creates their own hand-dyed yarns in their dye studio while also carrying yarn from an ever-changing selection of yarn producers. (Casey Kreider/Daily Inter Lake)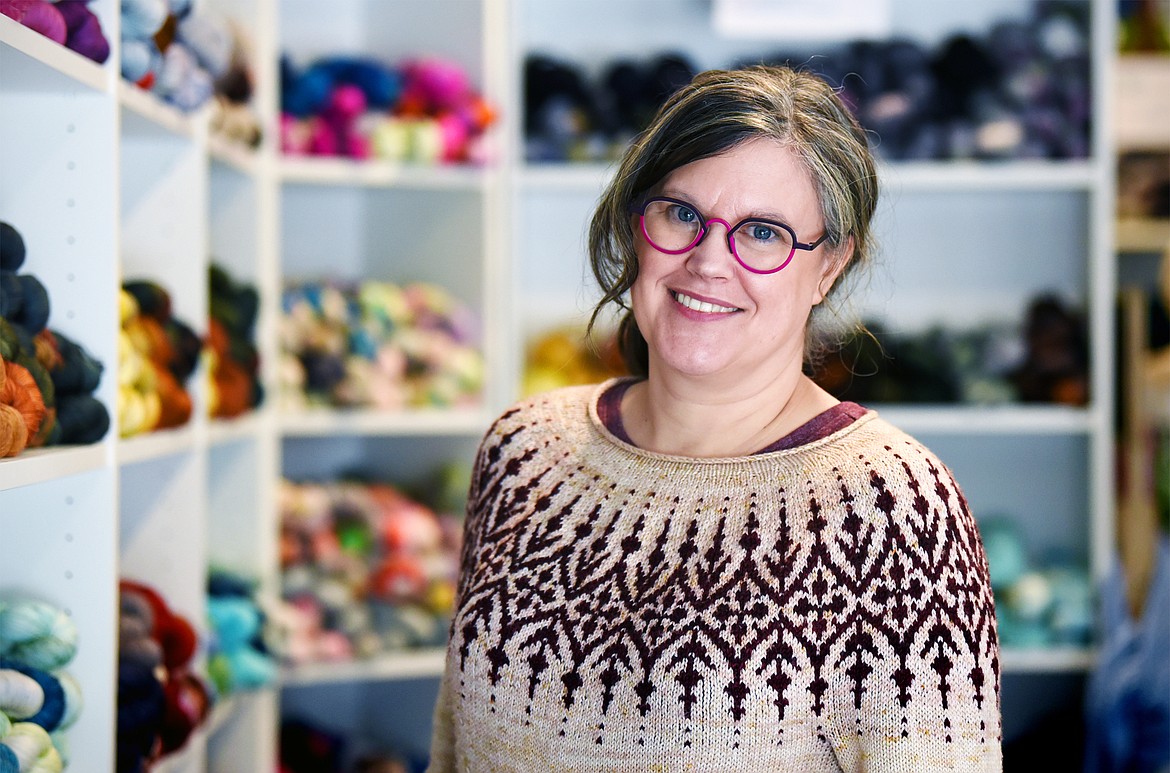 Aimee Alexander at Polka Dot Sheep Fine Yarns in Whitefish on Wednesday, March 25. (Casey Kreider photos/Daily Inter Lake)
Previous
Next
by
Bret Anne Serbin
Daily Inter Lake
|
March 29, 2020 1:00 AM
Polka Dot Sheep Fine Yarns has relocated and expanded its Whitefish store and dye studio to better serve the Flathead Valley's knitting community.
And it's serendipitous timing, as people are spending more and more time at home to prevent the spread of COVID-19.
"People have to have something to do with their hands besides eat," said Helen Hindersman, who has worked at the store since it first opened in 2003.
Aimee Alexander—who can sometimes be found sitting at a wheel spinning her own yarn inside the store—started the business under the original name Knit 'N' Needle. For 17 years, she ran a retail yarn store out of an old house on Lupfer Avenue and a dye studio from her own garage. Finally, in early March, she made the move into a new, completely rebuilt establishment on the same Lupfer Avenue footprint, with additional retail space and the studio all under one modernized roof.
"This is what we needed to be here in Whitefish," Alexander said, gesturing to the new fixtures and colorful displays throughout the store.
Alexander and her team have been hand-making their own line of Polka Dot Sheep yarn since the business first began in the early 2000s, and now she said they are able to carry even more of their yarns, such as Whitefish Worsted and Ski Town Sport.
The store sells other yarn lines, too, like Montana-based Mountain Colors, as well as pattern writing designed by Alexander, varied knitting equipment and some of Alexander's own products like hats and sweaters. The business also provides wholesale yarn and ship its products across the country, into Canada and internationally by demand. Alexander said they have strong followings in far-flung locales such as Minnesota and Germany.
"I think what sets us apart is we have our own line of yarns," Alexander noted. "They're all hand-died here."
The new studio space and added equipment has given Alexander and her crew the opportunity to produce even more of their own products at a faster pace. They added a cabinet dryer, which Alexander said is "much more efficient" than their previous drying method.
She said this new machine cuts drying time from 24 hours to about one hour, and they can now make approximately 500 skeins a day, compared to 250 over the course of a few days with their previous setup.
"We made a lot of improvements for efficiency," Alexander said, although she admitted she misses some of the familiar comforts of her old studio. For years, she operated out of her garage, where her children and children throughout her neighborhood would help with the process in exchange for the Sweet Peaks ice cream she kept on hand.
Alexander called the transition "bittersweet." But she knows transitioning is the key to keeping her business alive—it's what has allowed her to maintain her shop for 17 years, even as she has watched other small businesses come and go from Whitefish.
"We try to fit in what the market needs," she said. Her store has adjusted through changing trends, from a preference for socks to a preference for scarves, and Alexander has constantly sought out new opportunities, like selling her own pattern designs and delving into spinning her own yarn prior to dying.
She also said she and her colleagues were some of the first to gravitate toward Ravelry, a website that debuted in 2007 to connect members of the worldwide knitting community. "Ravelry was the biggest game-changer in the industry," Alexander said. "We were early to grab onto that," while others initially saw the online platform as competition to their brick-and-mortar stores.
Now, thousands of knitters across the world have paid her to download patterns from the site for her creations such as "Charlie's Sock Yarn Hat" and "Sea of Dreams."
"We're serving a community that's near and far," she said.
And for the nearby community, the shop now offers a larger table where knitters can drop by to work on their projects. Alexander said, "we're looking forward to social knitting when we can."
Polka Dot Sheep Fine Yarns is located at 14 Lupfer Ave. in Whitefish. Call (406) 862-6390 for hours and curbside pickup information.
Reporter Bret Anne Serbin may be reached at bserbin@dailyinterlake.com or 758-4459.
---