Hospital guidelines on who gets testing priority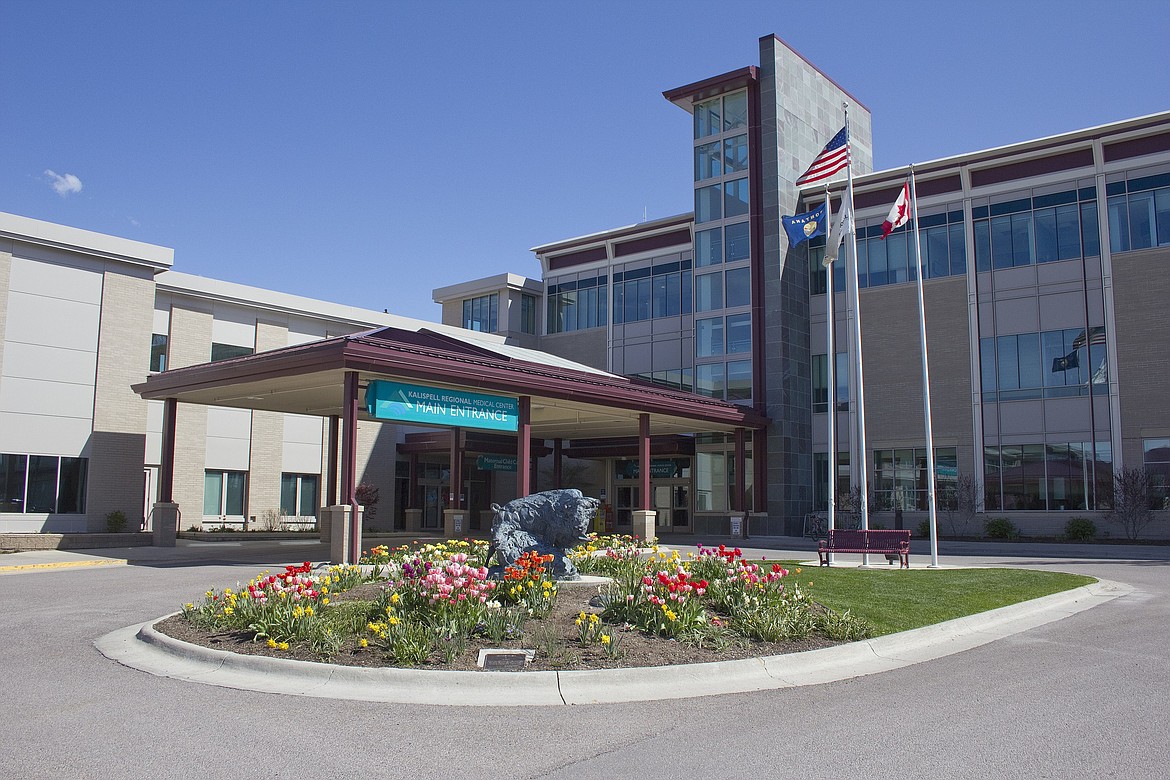 by
Kianna Gardner
Daily Inter Lake
|
March 27, 2020 4:34 PM
New details on the coronavirus and its local impacts seem to be emerging on an almost daily basis. The information comes in the form of state officials ordering residents to shelter in place, from local health leaders ordering businesses to temporarily shut down and from the Centers for Disease Control and Prevention on how to best quell the spread of the virus.
And in every corner of the world — Montana included — hospitals, county health departments and other health-care entities are having to adjust to this developing situation. Locally, officials with Kalispell Regional Healthcare adjusted their guidelines for determining which patients will receive priority testing, an adjustment that means, like in most parts of the world, not everyone exhibiting coronavirus symptoms will actually be tested.
The hospital has adjusted its guidelines based on what the CDC is currently recommending and it is important to note some patients will be prioritized over others because of an ongoing global shortage of coronavirus testing capabilities.
Jon Ebelt, a spokesperson for the Montana Department of Public Health and Human Services, said in an email on Thursday "there's confusion around test kits versus actual individual tests." One test kit, according to Ebelt, typically has 300 individual tests, or in other words, 300 people that can be tested. Montana as a whole is currently receiving the "max capacity" of 600 tests per day, Monday through Saturday, from the CDC.
To put that figure into context, if laboratory staff were to devote every single test to Flathead County alone, it would most likely take months for everyone to be tested. But this, of course, rules out the rest of the state, including areas such as Gallatin County where more than one-third of Montana's positive cases are currently located.
Ebelt said the state laboratory in Helena is currently processing hundreds of tests daily, seven day a week. To date, the lab has been able to process samples the same day they are received and immediately report any positives to local public health officials, Ebelt said.
But the testing capacity is still limited and therefore, medical providers are having to be somewhat selective with what patient swabs are sent into the state lab for COVID-19 evaluation.
First and foremost, health-care leaders are urging those with mild symptoms to stay at home and treat themselves with over-the-counter drugs. The coronavirus, according to Kalispell Regional's guidelines, is "mild in the majority of people and usually resolves on its own."
However, if one decides their symptoms have surpassed the point of being "mild" and choose to go to the hospital or to one of Kalispell Regional's three respiratory screening facilities, they should be aware of the hospital's current testing priorities.
Kalispell Regional is evaluating six different priorities prior to determining if someone's swab should be sent in for testing. These are divided further into "priority 1" and "priority 2" categories.
For "priority 1" cases, patients should be exhibiting signs and symptoms compatible with COVID-19, with the most common of these being a cough and fever. After this, staff determines if that a person falls into a high-risk category for the virus, which are adults over the age of 65 and individuals who either have chronic medical conditions or have pre-existing conditions such as heart disease, diabetes or chronic lung or kidney disease. Others who may receive priority testing include health-care workers, first responders, child abuse and neglect first responders and other vital residents that are exhibiting signs and symptoms of COVID-19.
Under the "priority 2" guidelines for Kalispell Regional are people who are experiencing symptoms within 14 days of having close contact with a suspected or laboratory-confirmed coronavirus patient or within 14 days from an affected geographic area, such as Seattle or New York where the virus is prevalent. And finally, also under "priority 2," are patients who have respiratory illness where influenza and strep throat testing has come back negative. Since COVID-19 symptoms such as a fever and cough are also indicators of the flu and other common illnesses, patients are often being tested for these first.
Health-care employees are looking at all of these established priorities when determining which samples are sent to the state.
Hospital officials have made it clear that while they have spent significant time preparing for the likelihood of a local outbreak, hospital beds and capacity are limited. Therefore, if someone believes their symptoms have advanced past a mild stage, he or she should call the hospital's hotline for further instructions on what to do at 406-890-7272.
IT HAS been less than two weeks since the first four cases of COVID-19 were announced in Montana. As of Friday afternoon, the Montana Department of Public Health and Human Services reported more than 100 individuals in the state have now tested positive for coronavirus.
According to an online map of the cases, the positives are dispersed among 17 different counties. Six of those cases are in Flathead County thus far. Neighboring Lincoln County confirmed its first positive case on Thursday; however, the 77-year-old man that tested positive was also the first Montana resident to die from coronavirus-related complications.
On Friday, Ebelt with the state health department laboratory received an additional 2,100 tests that morning.
Reporter Kianna Gardner can be reached at 758-4407 or kgardner@dailyinterlake.com
---