Alpine Theatre Project switches to 'reimagined' online platform
by
Bret Anne Serbin
Daily Inter Lake
|
March 26, 2020 1:00 AM
Even though theater-goers can't go out to see live performances right now during the COVID-19 outbreak, Whitefish-based Alpine Theatre Project is tapping into its creativity so the show can go on.
"Our whole livelihood is based on getting people together and performing in front of groups of people," Luke Walrath with Alpine Theatre Project pointed out. "These are strange times and they call for creative solutions."
Instead of throwing in the towel on ATP's production of "Young Frankenstein" scheduled for April 25, 26 and 27, Walrath and the other leaders at ATP saw "this new paradigm shift as an opportunity to explore creative options."
Walrath insisted canceling the show was "not the attitude that we wanted to project as a creative company."
So Betsi Morrison, producing artistic director at ATP "reimagined" the musical for a pandemic and developed an ambitious plan to continue the show virtually. ATP is now in the process of conducting individual video conference rehearsals with all 19 of its high school student performers, with plans to record all the music and dialogue separately, compile it together into a video and present that video for free on Youtube on April 26.
"We are now treating this whole thing as a film," Walrath explained. But, of course, transitioning an entire live show to an online platform and putting all the pieces together remotely is a lot more complicated than this description might suggest.
"This whole experiment is: can you do a show when no one is together?" Walrath said.
The two-and-a-half-hour production requires ATP to carefully distribute costumes, props and green-screen fabrics to each actor and edit together all of the disparate pieces. The actors—who hail from high schools around the valley—are responsible for recording themselves singing and reciting their lines.
In addition to the new challenges the performers and directors will encounter, this complicated virtual setup also adds a new technology component to the production. "We're actors," Walrath pointed out, not tech gurus. But he said, "We do use video quite a bit in our live performance."
He explained the inspiration for the remote performance came from a Los Angeles-based choir director who has created online choral performances for years using a similar system, and the ATP crew has tapped into its extensive connections around the country for help with the logistics of this innovative strategy.
"We're teaching ourselves as we go along, but we have a lot of resources," Walrath said.
However, one resource they don't have at their disposal is revenue, which has been hard-hit by the coronavirus restrictions. "We have no revenue coming in," Walrath lamented. He said the theater isn't receiving any funds from ticket sales or donations at this time, and they also refunded all of the tickets originally purchased for an April performance.
He said ATP has encouraged supporters to consider turning these refunds into a donation, and patrons of the arts can now purchase gift cards that can be redeemed at future performances.
Other performing groups throughout the valley are also encouraging gift card sales for future performances, such as Whitefish Theater Co., which has canceled this week's scheduled concerts and its performance of "Sense and Sensibility" that was planned April 22. Plans are still up in the air for Whitefish Theatre Co.'s later performances, which could be postponed until later in the year.
Walrath is hopeful the community will continue to do what it can to support the arts, and the artists, in turn, will do their best to provide support through entertainment during this unprecedented, trying time.
"I think we now see how vital the arts are and why you need them," Walrath commented. With events canceled, sports on hold and most people cooped up in their homes, he said, "I think we realized how much we relied upon the public interaction and communal experience the arts can give us. We'll still fill that need."
Reporter Bret Anne Serbin may be reached at bserbin@dailyinterlake.com or 758-4459.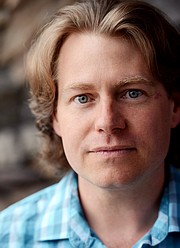 ---