Couple opens innovative medical spa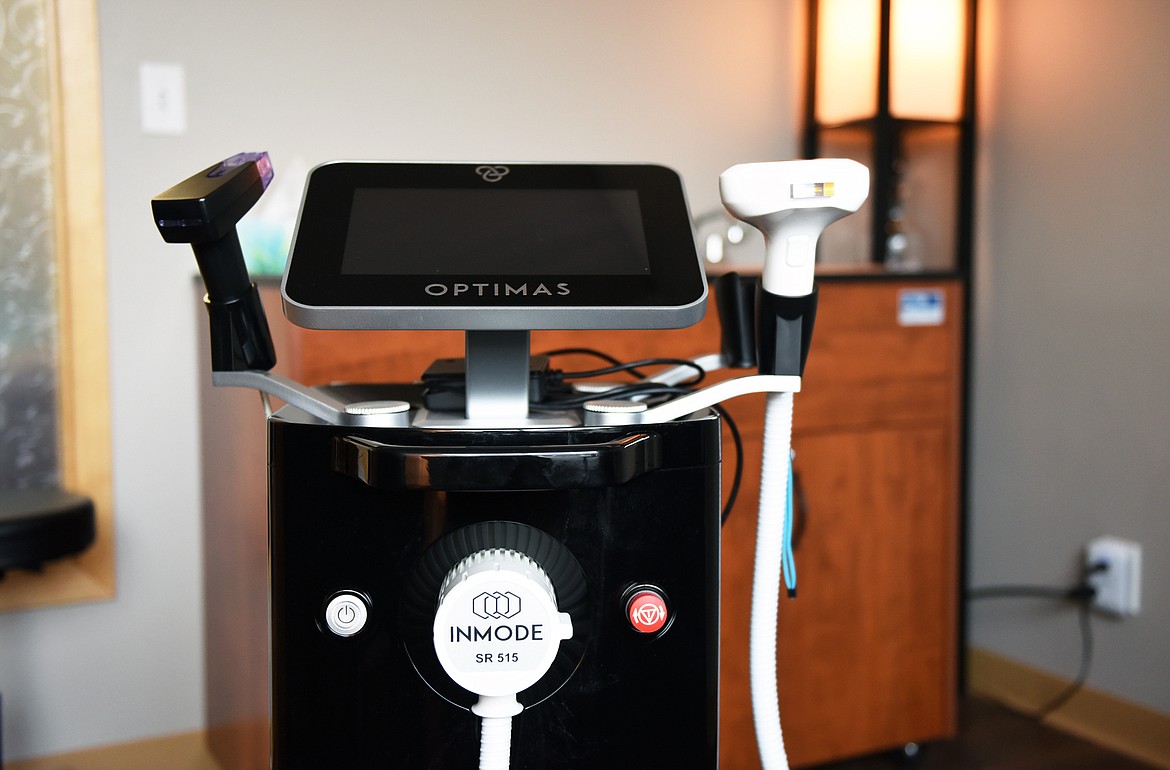 An Optimas by InMode machine at All About You in Kalispell. Optimas by InMode offers professional-grade aesthetic procedures and is equipped with pulsed-light, laser and radio-frequency capabilities for skin remodeling, hair removal and treatment of skin discoloration.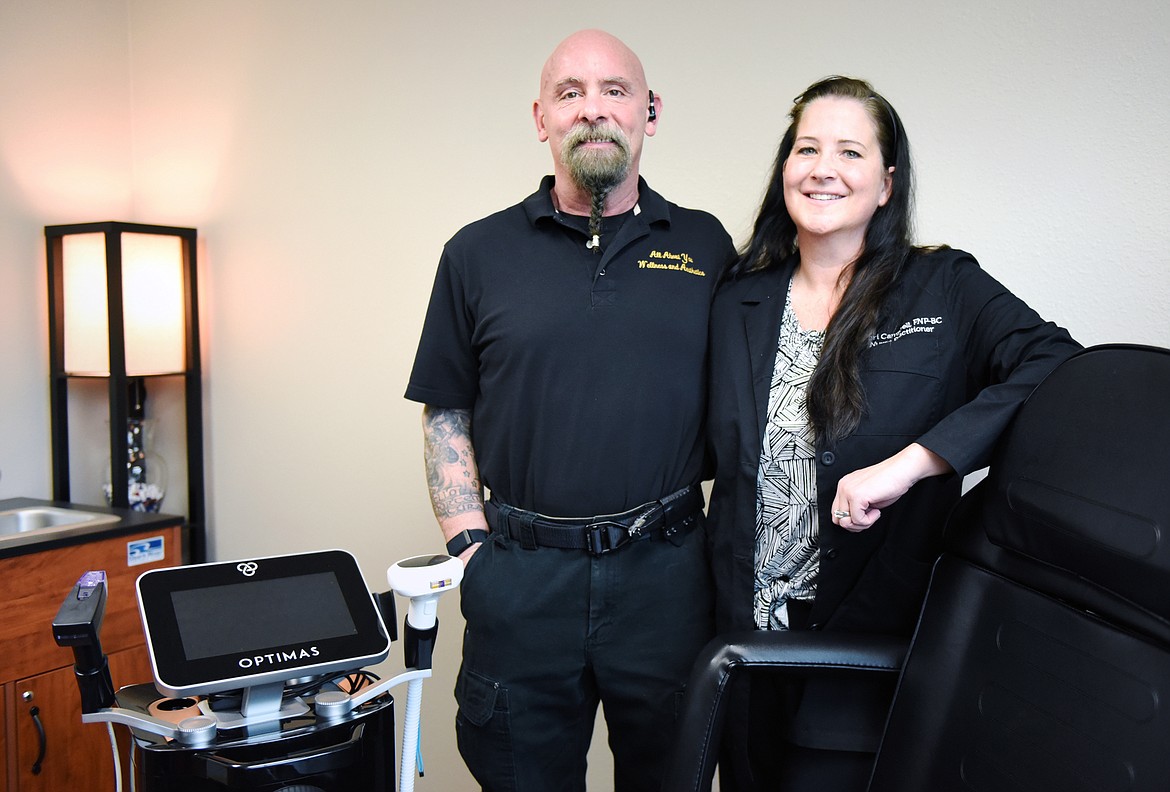 Rob and Dori Campbell are pictured at at All About You in Kalispell on Tuesday, Feb. 18.
Previous
Next
by
Bret Anne Serbin
Daily Inter Lake
|
March 1, 2020 1:00 AM
Dori and Rob Campbell are introducing patients young and old to some of the Flathead Valley's most innovative treatments. The husband-and-wife-duo opened All About You Wellness and Aesthetics spa in December with a suite of unique technologies and services, some of which can't be found anywhere else in the valley.
"We can treat all kind of skin issues," said Rob. Their spa includes an Optimas by Inmode skincare machine that can perform treatments like laser hair removal, Botox and fillers.
Rob said they offer all of the traditional services of a typical aesthetics practice, but their state-of-the-art machine makes most procedures quicker and more pleasant than with older methods.
Dori explained the machine focuses particularly on enhancing collagen, the foundation of healthy skin. She compared the process to putting rebar into a mountainside to reinforce the structure.
To achieve this goal, they specialize in procedures such as RF microneedling, a minimally invasive process that can help with scarring, rosacea, acne and other skin ailments.
But Rob also noted their aesthetics practice is about enhancing patients' overall wellness, rather than obsessing over appearances. "We approach it from an inside-out aesthetics practice," he said.
"We are really about the wellness part of it. The aesthetics are just the icing on the cake," he added.
To help patients with their general wellbeing, the Campbells also offer BioTE hormone replacement therapy, a patented process that uses the injection of hormone pellets to try to balance out patients' physical, mental and emotional states to combat issues like low energy, insomnia and anxiety.
Each pellet contains a unique hormone formula for the individual patient's needs. Women's pills contain testosterone and estradiol, and men's include testosterone. The supplements are all plant-based: the testosterone is sourced from yams and the estradiol comes from soy.
Patients typically feel a difference in about a week and use a single pellet for a few months before seeking another treatment, they said.
"We have patients come in on a regular basis who say 'you changed my life,'" Rob reported.
"We see huge improvements," he added, especially for veterans—like Rob and Dori, who both served in the military before settling down in the valley.
Dori, who does all the treatments at the spa herself, also worked for 12 years as a nurse practitioner and has undergone numerous specialty trainings across the country, including most recently at a Medical Spa Training in Las Vegas.
"I'm always learning new techniques," she said.
It was this hunger for knowledge that first led to her "passion for pellets," when she was investigating ways to treat her husband's low testosterone. She learned that BioTE has 1.5 million patients worldwide, and she said, "the results were what spoke to me," including the Campbells' personal results.
"For Rob, the difference was night and day," Dori remembered.
She also pointed out her services can be a useful alternative for people without insurance or with insufficient insurance coverage. To determine patients' needs, Dori performs blood tests at the spa, and she said many of her visitors use this as a substitute for getting the same work done at a yearly doctor's office physical. And many of the treatments at her spa can be easier, lower-cost alternatives to medical procedures for the same conditions.
Visits to their spa are components of a comprehensive healthy lifestyle, rather than magic bullet solutions to overall health and wellness, they pointed out.
"It's not a magic weight-loss pill," Rob cautioned. "You need a full wellness regimen."
All About You Aesthetics and Wellness is located at 135 W. Idaho St. Suite B. They are open Monday through Friday, 9 a.m. to 6 p.m.
Reporter Bret Anne Serbin may be reached at bserbin@dailyinterlake.com or 758-4459.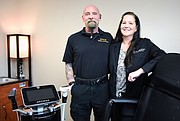 ---