Search and rescue teams seek man in Flathead River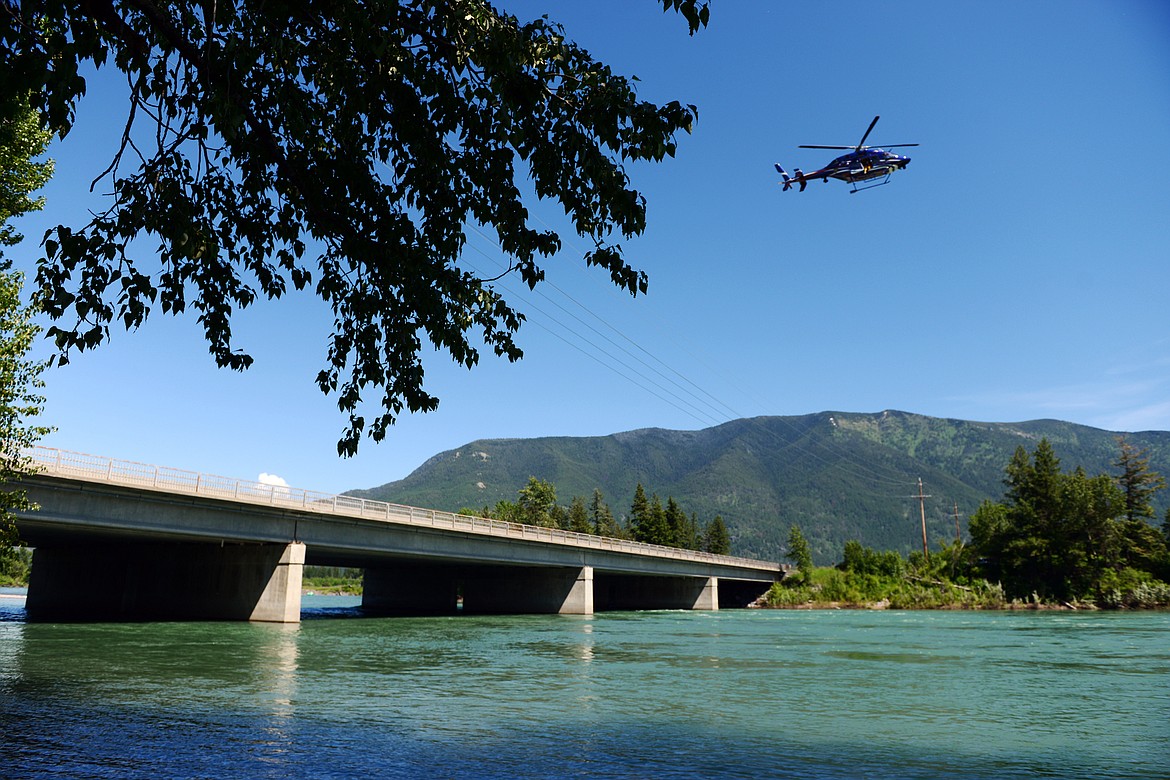 by
Scott Shindledecker
Daily Inter Lake
|
June 23, 2020 3:40 PM
Flathead Valley search and rescue teams were searching for a man in the Flathead River Tuesday afternoon after a raft he and three others were in capsized just north of the Teakettle Fishing Access area at Columbia Falls.
Flathead County Sheriff Brian Heino said there was one person missing after a raft collided with what locals know as the "Big Rock" where there are rapids.
A Hungry Horse man told the Daily Inter Lake he dove into the river to try and help the people.
"I was going past in my jet boat and I thought I heard one of the people say 'Help,'" Dale Sandquist said. "So I turned around and went back and the woman said 'Get my husband. I grabbed him by the hair, but I couldn't hang on because of the strong current [of the water]. It was just so frustrating."
Sandquist said the man wasn't breathing when he reached him.
"I feel sorry the kids had to see it," Sandquist said.
According to Sandquist, the woman and the two kids were back in the raft when he encountered them. Heino said they were all safe.
After he got out of the river, Sandquist said he swam to shore and made it to a place where he called 911. His boat was still on the river and he wasn't sure where it was.
A North Valley Search and Rescue boat was heading upriver from the Teakettle access site at about 3:45 p.m. There were also rescuers from the Sheriff's Office. A Two Bear Air helicopter was traveling above the river making sweeps in an effort to locate the man.
There were also two sheriff's deputies posted at the Pressentine Bar access to make sure nothing got past them.
Scott Shindledecker may be reached at 758-4441 or shindledecker@dailyinterlake.com.
---