Whitefish cancels July 4 fireworks show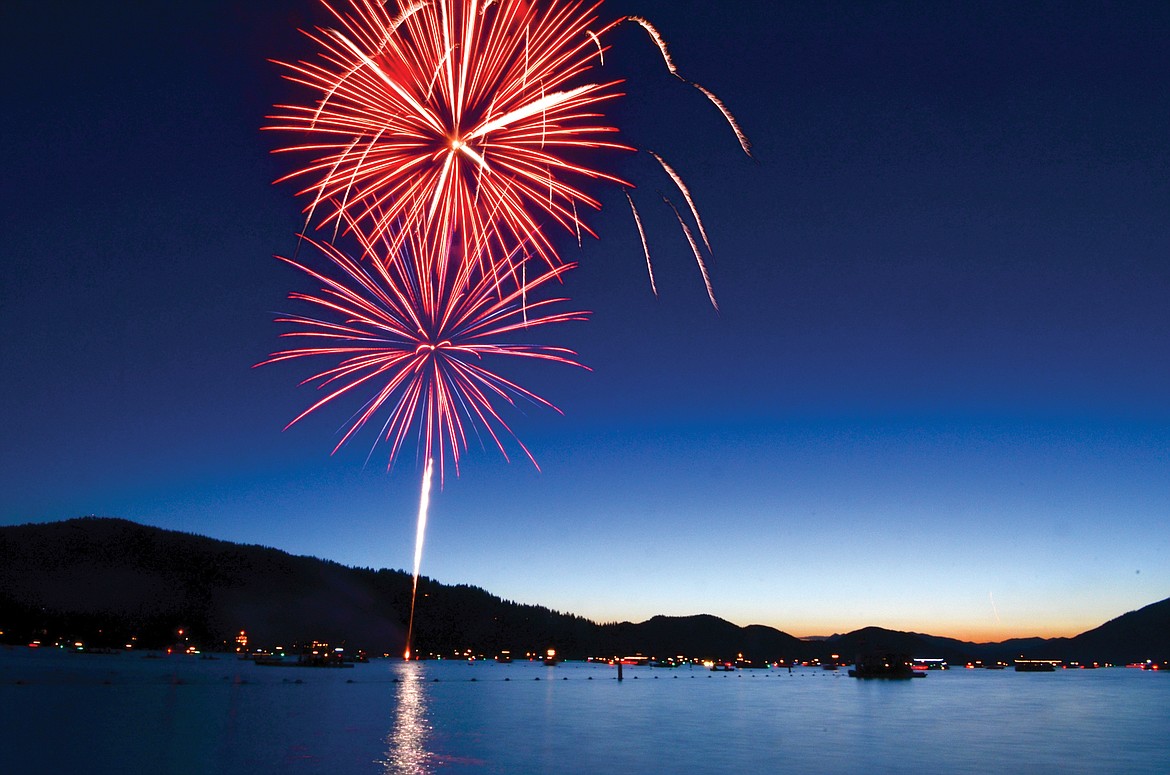 by
Daily Inter Lake
|
June 19, 2020 9:15 AM
The Whitefish Chamber of Commerce has canceled the Fourth of July fireworks show after working for more than a month to try and save the popular event.
"This is the last thing we wanted to do," Chamber Executive Director Kevin Gartland said, "and I apologize to our residents — and visitors — that we couldn't get it done."
City and county officials late last month determined the event, which typically attracts 3,000 to 4,000 people to Whitefish City Beach, couldn't be held safely, as COVID-19 "social distancing" guidelines would be impossible to enforce.
Alternate locations also were eliminated, Gartland added.
Not willing to give up on the event, the Chamber identified three different potential sites for the fireworks show, and worked with the City-County Health Department to come up with a plan for safely staging the event.
"But one by one those locations were eliminated, as one hurdle after another presented itself," Gartland said.
"Johnny Shockey was ready to let us do a drive-in theater style fireworks show at his Big Mountain Ranch," Gartland said. "Then we found out that the pasture can't be hayed until a week or two after the Fourth, so that was out.
"Our last — and best — option was Smith Fields (by North Valley Hospital)," he added, "and we actually had a plan OK'd by the county, the Police Department and the hospital to do the show. Unfortunately, several big-dollar donors didn't like the idea, and opted not to support the show unless it was held on Whitefish Lake."
In a press release, Gartland thanked city and county officials for their assistance in trying to keep the community's longstanding July 4 tradition alive, and pledged the event will be back in 2021, "bigger and better than ever."
The Lakeside-Somers Chamber of Commerce said it is moving forward with the fireworks show on Flathead Lake this year, but is seeking help with donations.
"We were unable to host our annual Captain's Banquet fundraiser in April, which helps cover the costs of the fireworks," the Lakeside-Somers Chamber newsletter reported. "Therefore, this year it's crucial we have your participation. We understand it's been a turbulent road for many of you the last few months, but bringing some fun attraction back to our community is vital. Any amount helps, whether $25 or $1,000."
---