Windauer ready to make her mark at UM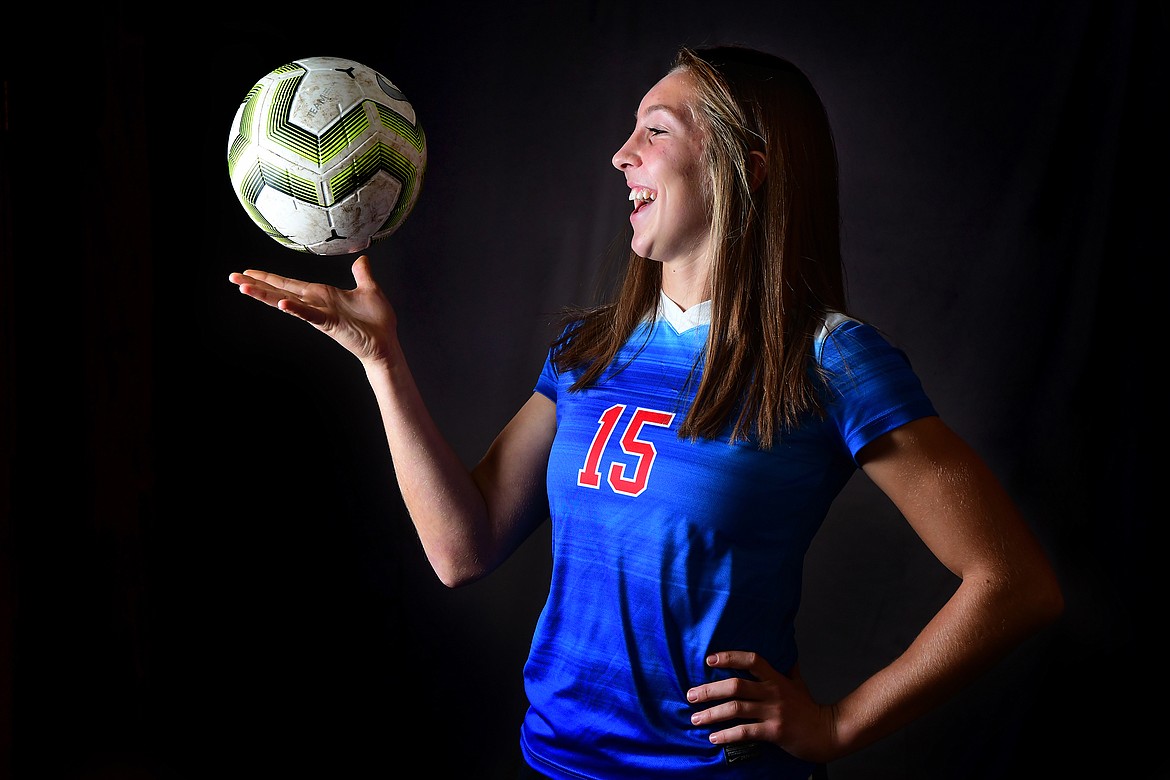 Josie Windauer is the first soccer player from Columbia Falls High School to sign with a D1 school. She is attending the University of Montana this fall. (Jeremy Weber/Daily Inter Lake)
Columbia Falls' Josie Windauer (15) scores a goal past Whitefish goalkeeper Sami Galbraith (1) in the first half at Smith Fields on Tuesday, Sept. 3, 2019. (Casey Kreider/Daily Inter Lake)
Previous
Next
by
Katie Brown
Daily Inter Lake
|
June 13, 2020 11:30 AM
Excellence — it's nothing new for Josie Windauer.
Fresh off graduation from Columbia Falls High School, Windauer is hard at work at her summer landscaping job and training for college soccer this fall at the University of Montana.
Windauer has the distinction of being the first soccer player ever from CFHS to sign with a Division 1 school.
Helmed by Windauer, the Wildkats won the Northern A division and finished the season 12-2 in the 2019-20 season after a loss to the Laurel Locomotives, who won their second state A title in three years. Windauer was an all-state selection all three years as a starter.
She was always a good bet to score, too. There were 33 goals her senior season, a career high and school record — four off the all-class state record of 37. She scored five goals in a game twice.
Soccer wasn't the only sport Windauer excelled in either -- she played basketball and ran track all four years of her high school career. She was the co-MVP and an all-state selection for basketball this year, averaging 13.41 points per game.
She ran track as well, though admits she didn't enjoy it as much as the other two sports.
"I just like being on a team and working together to achieve something and everyone is a part of it," she said. "I don't think I could have been the (soccer) player I am without other sports."
As for college, Windauer committed to UM after attending a soccer camp there. She had looked at other schools but choosing Montana was an easy decision.
In second grade, Windauer started playing soccer and by sixth grade, she knew her home was on the pitch.
"That was when I really decided that soccer was my sport," she said.
Windauer has morphed into a powerhouse goal scorer, which head coach Thomas Clark credits to her explosive speed.
"Her finishing strike is the best shot I've seen coaching or playing soccer," Clark said. "When she's focused she can just put it away in the bottom corner every time with a driven ball."
She's always been athletic, but Clark said Windauer's game has developed by leaps and bounds since her sophomore year (she was injured her freshman season).
"To go from being a player that's kind of a project from a coaching perspective to being somebody that has that kind of natural athleticism that is super honed in is what makes her unique," Clark said.
And thanks to her background in track … "I can sprint past any defender," Windauer said.
Windauer graduated with high honors, was inducted in the CFHS Hall of Fame and received the Tom Dumay Award, named for a former Columbia Falls student who passed away during a rescue attempt in Glacier National Park in 1963 at the age of 21. Criteria for the Dumay award says that the recipient must "be a good athlete, must have lettered in at least two sports, and maintained at least a 2.0 GPA. The criteria also state that the nominees must be outstanding citizens, quality people and positive contributors to the community."
Windauer meets all these requirements and then some.
On the field, she's a natural leader, setting an example not only by her exceptional ability but also by her work ethic. One of three captains her senior season, Windauer was also a captain her junior year.
"I think just having a leader like Josie who is your most talented player but also your hardest working player kind of sets the tone for everybody else," Clark said. "She could attest to the fact that we had a really hard working team in practice and games and your leadership on the field is a huge aspect of that."
Windauer also spent time coaching Wildcat kids soccer camp and elementary school and 6th grade track. She also volunteered with her church, which entailed helping with youth camps and gatherings in places like Seattle and Houston.
High school sports were canceled by the MHSA on April 23 due to the COVID-19 outbreak. Windauer considers herself fortunate that she got to play her favorite sport during her last year of high school.
"Some kids didn't get to play their spring sports and that's their favorite sport so I feel really bad for them," she said.
Finishing up high school virtually was an interesting experience for Windauer, who said she is a visual learner.
I ask a lot of questions and bug them after class and before class," she said. "I had to schedule a lot of private Zoom meetings."
The hardest part? "Of course not seeing my friends, that was tough too. That was my favorite part of school."
"Social distance" graduation took place outdoors in the Wildcats football stadium with the graduates' families and friends staggered in groups across the field. Windauer was thrilled to see her friends again.
"Graduation was really nice because I saw people I haven't seen in a couple months," she said.
At Montana, she hopes to major in either wildlife biology or athletic training.
"They're very different but they're two things that I really like and I'm interested in," she said.
When Windauer isn't working her summer job, she's chipping away at her conditioning workouts assigned by UM, which include three weightlifting and three sprinting workouts per week with a little bit of tactical work thrown in. She'll head down to Missoula in August to start a new chapter of her academic and athletic careers.
"I'm a homebody and I would stay here forever if I could, but I think it'll be fun to live somewhere else and explore different places and meet new people," Windauer said. "If i was to give advice to anyone, just go day by day and be thankful for every day and work hard cause it goes by very fast. It's unbelievable that I'm done."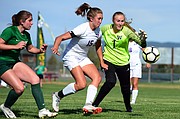 ---