Barnhart breezes: Flathead athlete shakes off loss of senior season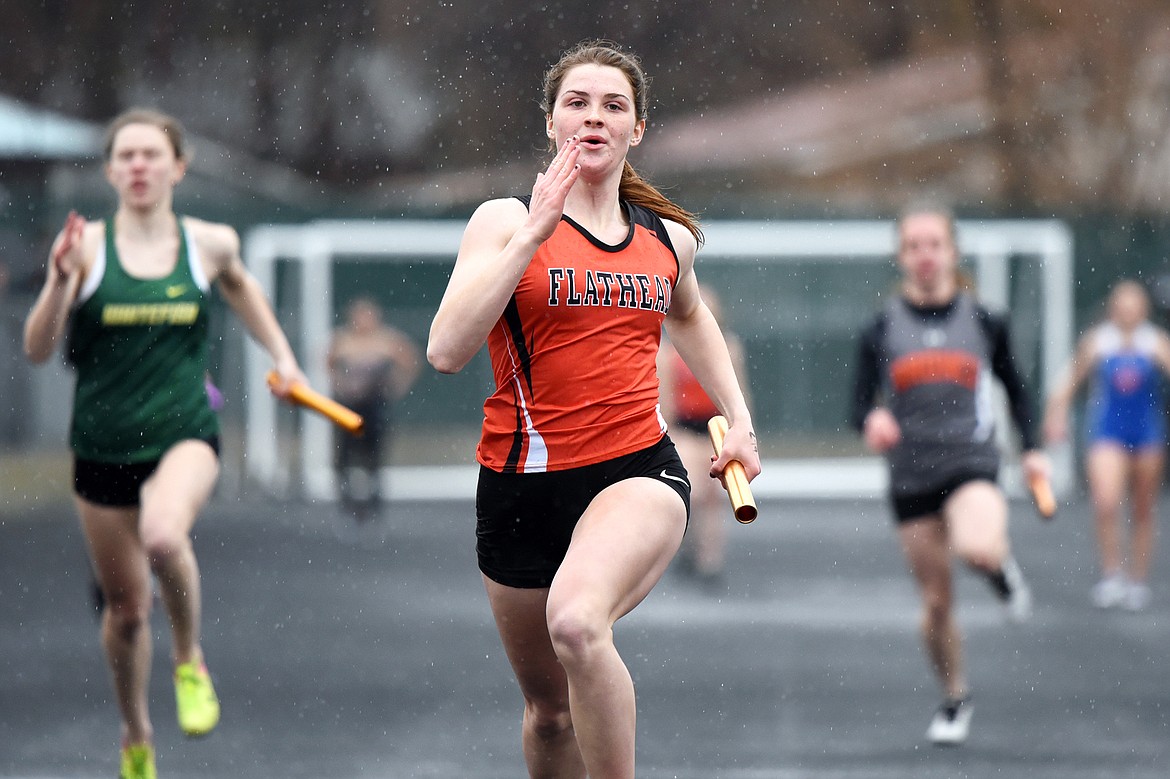 Flathead's Jessica Barnhart competes in the girls' 4 x 100 relay at the Flathead Mini Invite at Legends Stadium on Tuesday, April 9, 2019. (Casey Kreider/Daily Inter Lake)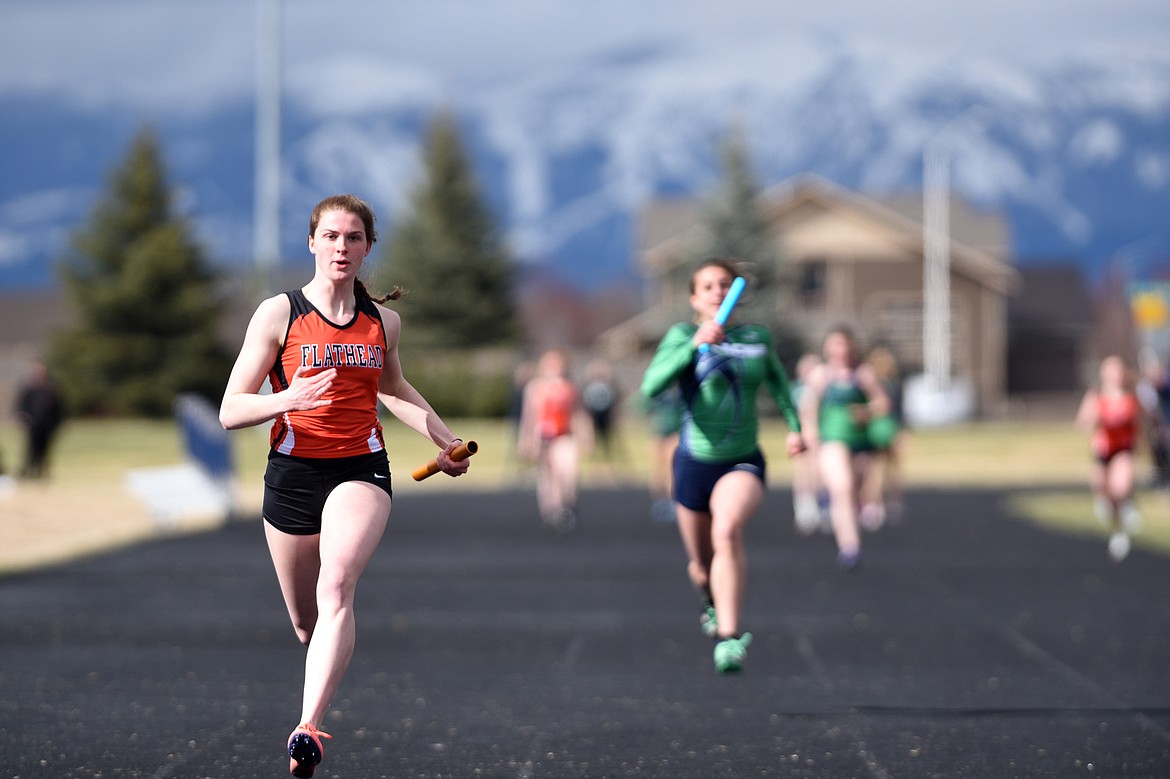 Flathead High School's Jessica Barnhart anchors the girls' 4x100 meter relay team during a meet with Glacier at Glacier High School on Tuesday, April 17, 2018. (Casey Kreider/Daily Inter Lake)
Previous
Next
by
Fritz Neighbor
Daily Inter Lake
|
June 4, 2020 11:55 AM
In a more perfect world Jessica Barnhart would have been dropping her sprint times all May, culminating in a state championship showdown with Billings West's Maddie and Willa Albrecht last weekend.
We all know now the spring seasons never got off the ground in Montana. And so Barnhart and the rest of the Flathead Bravettes had to put away the spikes.
"She's been our premier sprinter every year," Charlie Dotson, Flathead's girls' track coach, said this week. "She's a great leader to our younger girls – the kind of athlete that bought into the weight room and never missed a practice, never missed a workout.
"I feel for all the seniors across the nation, but especially ones like Jessica – that bought into everything we do. It's heartbreaking."
Barnhart's heart has held up well enough to keep her grade-point average at 4.0 and a college in mind – she's headed to Grand Canyon University in the fall. But a few last bursts out of the starting blocks would have been nice.
"Last year I was seeded to do a little better than I did – I was hoping to do a little better than I did," she said of the 2019 state meet, where she managed a sixth in the 100 meters and was eighth in the 200. "I was hoping this year to show how much better I could do – but I didn't get the chance to do that."
As athletic careers go Barnhart's began late and ended early: She moved with family from Washington state as a seventh grader, joined track at Somers Middle School and admits now, "I wasn't very good, but I thought it was fun to do. I didn't know what I was doing, but I liked running and racing people."
Her freshman year at Flathead Dotson identified her talent and added some strength training.
So while she did try cross country for a year, swimming another year and played soccer for two seasons, the best success has come on the oval.
"After doing cross country I didn't want to be a distance runner," Barnhart said, laughing. "I started as a sprinter. I knew I was going to do it – that I wanted to do it – and that there weren't cuts."
Helping her along was the weight room, where she put up more impressive numbers.
Dotson said Barnhart could go 300 pounds in the squat; "Not consistently," she said.
And 185 pounds in the power clean?
"Yeah I got that," Barnhart replied. "Clean was my favorite for sure."
"Those are really good lifts for a high schooler," Dotson said. "We've started to do a power index – to find out pound-for-pound, between your bench, squat and power clean – how strong you are. Pound for pound she's the strongest."
The closest pursuer is junior Skyleigh Thompson, who now has a year to shake up the rankings.
Barnhart just loved the competition.
"She was part of my lifting group and it was nice to have each other to push," she said.
All of this comes from an athlete who admits, "I had never participated in or even heard of sports through grade school."
Looking at college she thinks she'll study supply-chain management and finance. "Being a financial advisor sounds really cool but I don't know much about it," she says.
Which is fine: Barnhart had never heard of early-bird lifting sessions before 2016, and we know how that turned out.
She might not think college track is in her future – Grand Canyon is just too loaded with talent, she said – but she might be surprised there, too. Sure, in 2019 five GCU women ran the 100 meters between 11.82 and 12.23 seconds – well under Barnhart's career-best 12.76 the same spring.
But there were also a couple athletes with slower times as well. In a more perfect world, Barnhart's spikes aren't put away for good.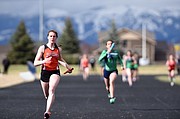 ---