James Edward Clarke, 60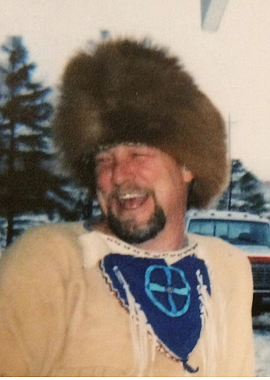 James "Jimmy Dam Clarke from Eureka, Montana" Edward Clarke joined his dad Richard "Dick" Clarke in heaven on May 20, 2020. He passed at home in Kalispell at the age of 60.
Jimmy was born in Libby on Aug. 8th, 1959. He is known for his great storytelling and writing, "genuine mountain man" abilities in hunting, fishing, diving, and love for rendezvous. Jimmy will remain in the memory of many, particularly in the way of his multi-talented art; poems, short stories, drawings, paintings, buckskins, scrimshaw, his love and knowledge of rock and roll and much more. If ever you had the chance to sample his apple pie, oh my!
He is survived by his son Ricky Clarke; daughters Brooke and Alexandra Waples; mother Arlene Clarke; brothers Steve (Star- la) and Dwain (Ronda) Clarke; sisters Linda Clarke Howell (William); Judith Clarke Schwan (Harlan) and a dear close friend; as well as aunts, uncles, nieces and nephews and many cousins.
Jimmy is loved very much and already missed!
There will be a celebration of like at 3 p.m. on June 6 at Pinkham School.
---