Nadine Marie (Bunker) Sand, 84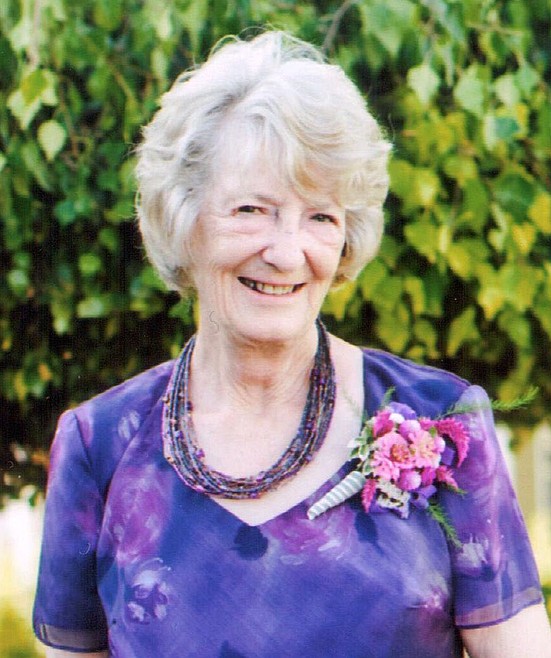 Nadine Marie (Bunker) Sand, 84, of Buffalo, Wyoming, went home to her Lord and Savior July 17, 2020, with her family at her side after a brief illness unrelated to COVID-19.
Nadine was born Aug. 25, 1935, in Wolf Point, Roosevelt County, Montana, to Raymond Earl and Vera Emily (Byxbe) Bunker. She was the second child of five. She attended Lake Blaine School, and graduated from Flathead County High School. She completed her registered nursing degree at St. Patrick Hospital School of Nursing in Missoula. Nadine had two children, Raymond and Colleen, from her marriage to Jerome Mathias Sand.
She grew up on a farm, north of Lake Blaine, and enjoyed having her paternal grandparents nearby. Nadine had great adventures with her siblings, swimming, hiking and simple sibling shenanigans. Family was most important to her. She loved to share her Lake Blaine property as well as her home with family and friends. Her family treasures the many picnics, swimming, water skiing, snowmobiling, holidays, and trips with her. She loved her children, grandchildren, and great-grandchildren; and shared how proud she was of them with everyone.
She enjoyed the challenge of working with Dr. Lipenski as a surgical nurse. After his retirement, she continued working for pediatrician, Dr. Sapp. Nadine retired as regional office manager for the State of Montana Fish, Wildlife and Parks. In her retirement and after her divorce, she enjoyed living in Gilbert, Arizona, where she loved the sunshine and daily walks to the park. She could be found regularly in the stands watching baseball games and cheering the teams on. The last five years, she resided with her brother, Mark, and sister-in-law, Joan. She enjoyed the close small town environment where everyone does know your name. She felt it was important to stay physically active. When COVID-19 forced the senior center to close, she missed her twice weekly exercise classes. She continued to walk two miles a day until the last week of her life.
Over 20 years, Nadine opened her home to 60-plus foster children. She was honored with an award from the Montana State Foster Parents Organization for her untiring efforts. Life was never dull with a house full of children, and she wouldn't have wanted it any other way. Her family would love to hear from any of those who would like to reach out.
Nadine is survived by her son Raymond (Jeanne) Sand of Albuquerque, New Mexico, daughter Colleen (Doug) Bowman of Pasco, Washington; grandchildren, Christina Sand (Jeremy) Wilke, Nicholas (Alyssa) Bowman, Christopher Bowman, Holly Bowman, and Lydia Bowman; great-grandchildren, Tanner Wilke, Lexi Wilke, and Ryleigh Bowman; brothers, Kenneth Bunker of Kalispell, sister-in-law Geraldine Bunker of Kalispell, and Mark (Joan) Bunker of Buffalo, sister, Barbara (Mark) Hayes of Missoula; and numerous nieces, nephews and cousins.
Nadine was preceded in death by her parents Raymond and Vera (Byxbe) Bunker, brother Donald Bunker, grandsons David and Benjamin Bowman; and nephews Justin Carstens and Pernell Baga.
Special thank you to Mark and Joan Bunker for the amazing care given to our mother, and friends and citizens of Buffalo for your kindness.
---