FVCC trustees OK $9.75M loan for College Center

A rendering of the Paul D. Wachholz College Center which is scheduled to be completed at Flathead Valley Community College in January 2022. (Courtesy photo)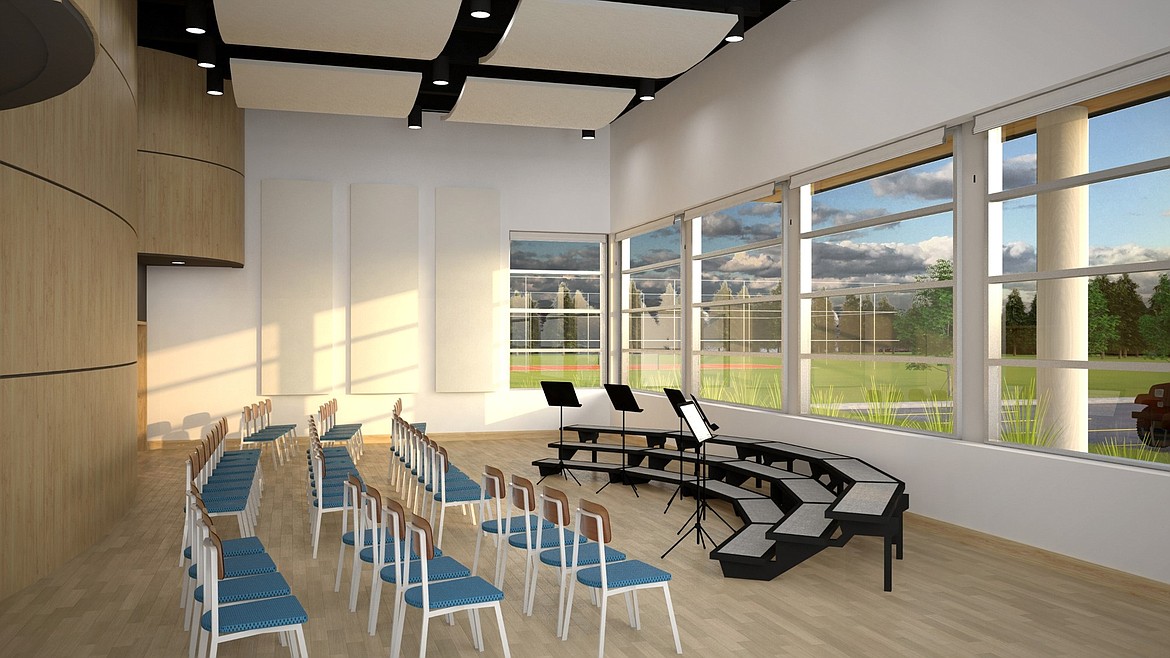 A rendering of the recital hall inside the College Center at Flathead Valley Community College. (Courtesy of Flathead Valley Community College)
Previous
Next
by
MACKENZIE REISS
Bigfork Eagle
|
July 11, 2020 1:00 AM
Construction crews are moving dirt in preparation to construct the $25.8 million Paul D. Wachholz College Center at Flathead Valley Community College.
On Wednesday the college's Board of Trustees made another move to advance the project by approving TrailWest Bank as the lender of up to $9,750,000 to complete the funding needs for the project. FVCC President Jane Karas noted the college doesn't intend to draw the full amount and will only borrow the funds they need — the $9-plus million would give FVCC "wiggle room" in case something unexpected happens.
The borrowed money will also serve as a safeguard as donor pledges come in over varying intervals. Some donors have already prepaid their pledges, while others have committed their funds to be paid out over time.
In March, FVCC accepted a $25.8 million bid from Swank Enterprises to construct the 50,000-square-foot center, which will include a gymnasium, reception hall, exhibition gallery and outdoor amphitheater, in addition to 1,000-seat performance hall.
To pay for the project, the college raised $18 million through the ONE Campaign over 18 months — $3 million of which went toward building the Broussard Family Library and Learning Commons while the remaining $15 million was dedicated to the center. The college then launched the Encore Campaign to generate another $3 million for the center after deciding to expand the original performance hall capacity from 750 seats to 1,000 — a standard benchmark in the entertainment industry for bringing in bigger acts.
"The college has been working with Swank and Cushing Terrell to look at areas in which savings can be realized," Karas wrote in a follow up email. "Additional sources of funds include the Encore Campaign, sale of property, gift from [the FVCC] Foundation and a portion of the loan."
Currently, the college has raised $800,000 of the Encore Campaign's $3 million objective, Karas noted. Construction of the center is expected to be completed by January 2022.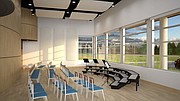 ---