Many local musicians moving gigs online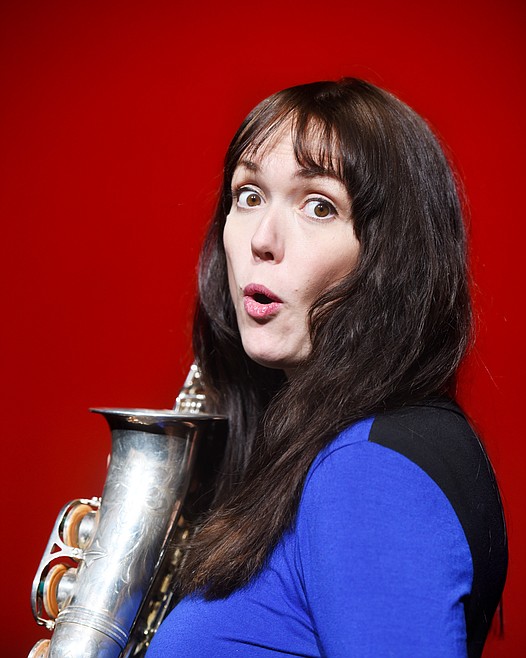 Erica von Kleist at the Whitefish Performing Arts Center. (Brenda Ahearn/Daily Inter Lake FILE)
by
Bret Anne Serbin
Daily Inter Lake
|
April 16, 2020 1:00 AM
The Flathead Valley is a little quieter these days, but not just because traffic has thinned and people are spending more time in their homes. Local musicians have become one of the casualties of new social distancing regulations as bars and restaurants have temporarily closed their doors.
But true to form, the valley's community of performing artists is finding creative ways to continue to make music—and a living.
"They're struggling," reported Arin Lever, who organizes events for many area musicians.
After all, she pointed out, "the musicians need to be listened to."
Without their usual lineup of gigs at bars, restaurants and concerts, Lever said the local artistic community is being challenged to find a creative outlet. Some are wondering, "is my whole summer gone?"
One avenue they have turned to in order to keep the music playing is online concerts. Many musicians across the country have started performing online at their homes, and Lever said local artists have started to jump on this bandwagon, although she admitted Montanans are a little behind the curve when it comes to this new approach.
"We just have to get up to speed on how to take advantage of it," she said.
Even though this format is a far cry from a live concert, Lever noted there are some advantages to online concerts.
"There's going to be some really cool silver linings," she pointed out. She explained local artists can reach a wide audience and save money on expenses like travel, and at-home performances have less of an environmental impact than touring.
For virtual concert-goers, online performances are often more accessible than concerts, which can be expensive, hard to get to and overly crowded. "I'm sitting here in Bigfork, Montana, and I'm able to see all these artists I normally wouldn't be able to," Lever gushed.
Plus, she said fans enjoy the intimate experience of connecting directly with their favorite artists, albeit through a computer screen.
"You get to see the musicians in their natural setting," Lever said. In some concerts, performers have done live question-and-answer sessions with viewers or responded directly to comments from the audience. It's an experience a lot of people might not find at a large concert venue or a packed bar.
"You have a front-row seat without a lot of clutter," Lever observed. "It's a different environment to be able to experience the music from your couch."
LEVER SAID virtual concerts are a great option "since we're all going to be sitting at home, looking for entertainment.
"We all need to connect," she insisted, even though most people are more separated now than ever before. "Thank God for the internet," she said.
For some of the concerts, fans can buy tickets ahead of time on websites like StageIt, and others encourage viewers to tip digitally through applications like Venmo. But some of the concerts are completely free, and most of the music community agrees even these alternatives won't add up to a musician's normal income.
That's why Erica von Kleist, another local performer turning to online platforms, started an emergency fund to provide relief for local musicians whose work has been severely limited by coronavirus.
Her grassroots effort, known as the Montana Music Relief Fund, has already raised more than $3,000 and started distributing funds to local musicians.
"People have been very generous," von Kleist reported. "It's been really, really cool. We're definitely feeling the love."
Von Kleist hopes to raise a total of $5,000 for local musicians.
She recognized the emergency funding is no substitute for normal performances, but she said, "it's a shot in the arm, at least.
"One of my big passions is creating a sustainable economic situation for musicians," von Kleist explained. After all, she pointed out, "These people need to eat, too."
She noticed a lot of people in these stressful times are "turning to the arts for entertainment and relief." But she said she felt a lot of the community might not realize how their local performers are impacted by all of the business closures.
"I'm trying to raise awareness in the community of how much these people do for our entertainment factor here, and they need help too," von Kleist stressed.
Grant applicants should email montanamusicfund@gmail.com. Musicians are eligible if they provide proof of their gigs being cancelled, such as a screenshot of a cancellation. Von Kleist also stipulates artists should make 51% or more of their normal yearly income through performances to receive emergency funding.
To donate to the Montana Music Relief Fund, visit https://www.gofundme.com/f/montana-music-relief-fund
Reporter Bret Anne Serbin may be reached at (406)-758-4459 or bserbin@dailyinterlake.com.
---