April 5, 2020
Flathead Special Education Cooperative is seeking an individual to fulfill the role of Business Manager & Clerk. Please direct all inquiries as well as Cover letter, Resume & 3 letters of Recommendation to Cheryl Russell at 406-257-1852 or crussell@fsecoop.com by April 25, 2020 Full Job description listed on our website at www.fsecoop.com Salary...
April 5, 2020
Helena Flats School Multiple - K-8 Certified Teaching Positions Application Materials: Letter of Interest, Resume', References, Transcripts, MT Teaching Certification or ability to obtain a MT Teaching Certificate, and Application available at helenaflats.org or OPI Jobs for Teachers Salary and Benefits: Per Teacher's Collective Bargaining Agree...
April 5, 2020
WEST GLACIER KOA Resort Seasonal: May-Sept Store Clerks Reservationists Reservationists/ Store Clerk Breakfast Cook Breakfast Supervisor Breakfast Servers/ Barista Ice Cream Scoopers Housekeepers Excellent Wages & Fun Atmosphere! Please send Resume, apply by email or call for an application wgkoa@centurytel.net or (406)387-5341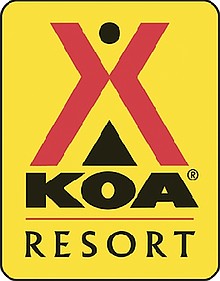 April 1, 2020
Experienced Concrete Hands, Carpenters, Pipe Layers & Laborers Wage Rates & benefits apply. Swank Enterprises Call Jim 270-4806 for more information.
March 31, 2020
Flathead Valley Campgrounds is seeking Campground Hosts for Tally Lake, Holland Lake and Big Creek Campgrounds for a monthly salary per couple as well as your site for free. We are also looking for a Trash Collector with a good driving record. If interested please call Cheryl 406-404-4164
March 29, 2020
Kila School #20 is accepting applications for a .6 FTE Music/Art Montana Certified Teacher for the 2020-21 school year. Applicants must be Montana K-8 Certified to teach in Montana. Music and/or Art endorsement preferred. Applications can be obtained at www.kilaschool.com. Please send application, letter of intent, resume, references, transcript...
March 29, 2020
Parks Caretaker/ Forestry-Arborist The City of Kalispell is now accepting applications for a Parks Caretaker/ Forestry- Arborist. A detailed job description and application are available at www.kalispell.com City Hall @ 201 1st Ave E. or the Job Service @ 427 1st Ave E. EOE
March 27, 2020
CERTIFIED NURSE AIDE CLASS The Montana Veterans' Home Secure Employment $12.18 during Training $14.50 upon Completion of Course and Certification. Applications Close April 10, 2020 Call Kim or John at 406-987-6079 _________________ C.N.A. Positions Available Food Service Positions are also available Apply Now at www.mt.gov AA/EEO/ADA Employer
March 20, 2020
The Daily Inter Lake is looking for Driver for desirable delivery route in the West Valley Area. This is a independent contractor situation. You must be available 7 days a week. A clean driving record & reliable transportation are essential. For more information, contact Mike @ 758-4452
March 20, 2020
The Daily Inter Lake is seeking Newspaper Carriers for Kalispell working just a few hours each morning. Reliable transportation required. For more information, Call Mike: 758-4452
---